Verizon activated 3.9M iPhones in Q3 2013, up 26% from 2012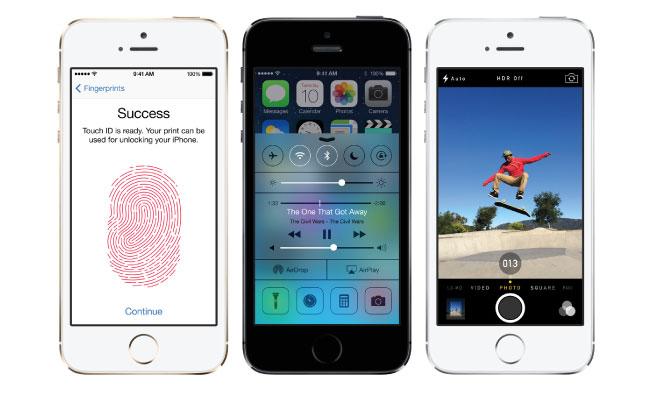 AppleInsider is supported by its audience and may earn commission as an Amazon Associate and affiliate partner on qualifying purchases. These affiliate partnerships do not influence our editorial content.
Verizon activated about 3.9 million iPhones in its third fiscal quarter of 2013, the carrier revealed on Thursday, representing more than half of its total smartphone activations.
Verizon Chief Financial Officer Fran Shammo announced that the iPhone accounted for 51 percent of its 7.6 million total smartphone activations in the third quarter. That would place total iPhone activations for the three-month period at about 3.9 million.
In the same three-month period a year ago, Verizon activated 3.1 million total iPhones, meaning that Apple saw a 26 percent year-over-year growth through the largest carrier in the U.S.
With total smartphone activations up 12 percent year over year, that means Apple's iPhone outpaced the rest of the company's lineup by a significant margin. In the same quarter a year ago, Apple launched the iPhone 5, placing this year's performance in an equivalent quarter.
Unsurprisingly, Verizon also revealed that it faced iPhone shortages at the end of the third quarter, when Apple launched its new flagship iPhone 5s and mid-range iPhone 5c. The carrier did not offer details on sales of any specific iPhone model.
The carrier also revealed that iPhone upgraders are helping to drive its wireless data revenue higher. Verizon noted that a significant number of iPhone customers are now upgrading from 3G devices like the iPhone 4 and iPhone 4S to Apple's 4G LTE devices like the iPhone 5s and iPhone 5c, and LTE users tend to use more bandwidth.
Smartphones continue to take an even larger share of Verizon's total subscribers, growing to 67 percent in the third quarter. That was up from 64 percent of Verizon's postpaid customer base in the preceding quarter. More than 40 percent of its customers are also now on shared data plans.
Apple will report its own earnings for the company's fourth quarter of fiscal 2013 in a few weeks, on Oct. 28. The quarter will represent just over a week of sales of the iPhone 5s and iPhone 5c, which moved 9 million units in their launch weekend.