Apple, Samsung wrap up testimony in patent retrial as jurors prepare for closing remarks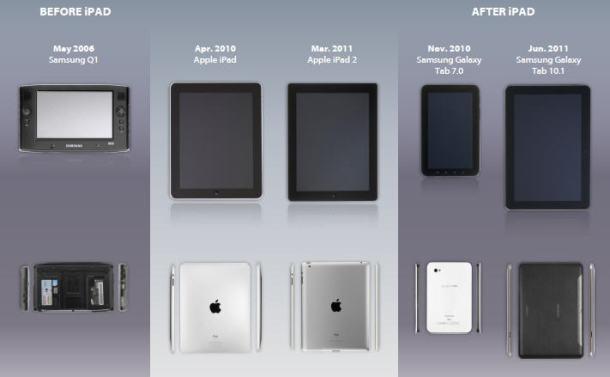 AppleInsider may earn an affiliate commission on purchases made through links on our site.
Apple and Samsung counsel finished the testimony phase in the pair's damages trial on Monday, leaving only closing remarks before the jury will deliberate and ultimately decide what amount the Korean company owes for infringing on certain patents.
According to in-court reports from CNET, each side trotted out expert witnesses who gave testimony as to how much Samsung should pay for infringing on five Apple patents.
Apple is seeking $380 million for lost profits on an estimated 360,000 potential devices sold, Samsung profits earned and royalties. For its part, Samsung does not dispute infringement, but argues damages should be limited to roughly $53 million, with $52.7 million going to profits, $28,452 for royalties and nothing for lost Apple profits.
When the Apple v. Samsung jury trial was decided in 2012, Apple was awarded $1.05 billion relating to damages incurred by Samsung's copycat products. But Judge Lucy Koh in March vacated some $450 million after finding discrepancies in the jury's calculations.
Judge Koh called for a retrial on 13 Samsung products found to be in infringement of five Apple patents. Today's proceedings brought that case one step closer to conclusion.
During Monday's session, Apple and Samsung used their final hours to set the stage for Tuesday's closing arguments. Of the eight hours Judge Koh gave both companies for testimony, Apple used all but 16 minutes, while Samsung had two minutes remaining.
Over the past week, Apple and Samsung brought familiar faces to the stand, with the Cupertino company calling on SVP of Worldwide Marketing Phil Schiller to offer testimony as it pertained to the iPhone. He said that making such a product was a huge risk for Apple.
"We had a saying inside the company that it was a 'bet-the-company' product," Schiller said when he took the stand last week. "We were starting to do well again in iPod. Then here we're going to invest all these resources, financial as well as people, in creating this product."
Apple will argue in its 90-minute closing remarks that Samsung's patent infringement and subsequent production of copycat smartphones and tablets cost Apple the sought $380 million. Samsung is likely to rebut, saying any ill-gotten gains were much less substantial given the funds sunk into advertising and marketing, something Apple's expert witness did not account for in their estimations.
Following tomorrow's statements, the jury will deliberate on a damages amount Samsung owes Apple, though no deadline is set for a decision.