Apple fixes USB HDD issues with AirPort Extreme, Time Capsule firmware update
By AppleInsider Staff
Thursday, November 21, 2013, 04:53 pm PT (07:53 pm ET)
In a firmware update issued on Thursday, Apple addressed a few minor problems with its newest 802.11ac AirPort Extreme and AirPort Time Capsule base stations, including a problem with USB hard drive connectivity.




According to the release notes, Apple's firmware update 7.7.2 applies to AirPort Extreme and Time Capsule Wi-Fi base stations that support the 802.11ac protocol.

The most pressing issue fixed with the update is a bug that prevented USB hard drives connected to an AirPort from appearing as an available disk in Time Machine. Apple's base stations allow users to connect external hard drives to maximize storage space, or make more storage available wirelessly.

Also addressed is an issue that caused intermittent WAN outages for some users, and another that resulted in a network loop.

Apple's firmware update 7.7.2 is available for download now from Apple's Support Downloads webpage.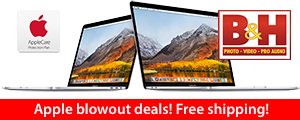 2017 12" MacBooks
Price
Save
1.2GHz/8GB/256GB (Gold)
$799.00+
$500
1.2GHz/8GB/256GB (Rose Gold)
$799.00+
$500
2018 13" Touch Bars
Price
Save
2.3GHz/8GB/256GB (Gray)
$1,649.99+
$150
2.3GHz/8GB/512GB (Silver)
$1,879.00+
$120
2.3GHz/16GB/256GB (Gray)
$1,949.00+
$50
2.7GHz/16GB/512GB
$2,449.00+
$50
2.7GHz/16GB/1TB
$2,849.00+
$50
2018 15" MacBook Pros
Price
Save
2.2GHz/16/256GB/555X
$2,549.00+
$50
2.2GHz/16/512GB/555X
$2,575.00+
$225
2.9GHz/16/1TB/560X
$3,199.00+
$300
2.9GHz/32/2TB/560X (Gray)
$3,999.00+
$700
2.9GHz/32/4TB/560X (Gray)
$5,999.00+
$700
Click here for dozens more configurations
+ Free shipping within the contiguous U.S.
Lowest Prices Anywhere!

13" MacBook Pros
Price
You Save
3.1GHz/8GB/256GB Gray
$1,679.00
$120.00
3.1GHz/8GB/256GB Silver
$1,704.00*
$95.00
3.1GHz/8GB/512GB Gray
$1,849.00*
$150.00
3.1GHz/16/512GB Gray
$2,099.00
$100.00
15" MacBook Pro
Price
You Save
2.8GHz/16/256/555 Silver
$2,199.00*
$200.00
2.8GHz/16/256/560 Gray
$2,299.00
$200.00
2.9GHz/16/512/560 Gray
$2,599.00
$200.00
2.9GHz/16/1TB/560 Gray
$2,999.00
$200.00
3.1GHz/16/512/560 Gray
$2,799.00
$200.00
3.1GHz/16/2TB/560 Gray
$3,899.00
$300.00

*

price with Promo Code:

APINSIDER

prices.appleinsider.com for more configurations