Apple partner Foxconn to invest $40M in robots & research in Pennsylvania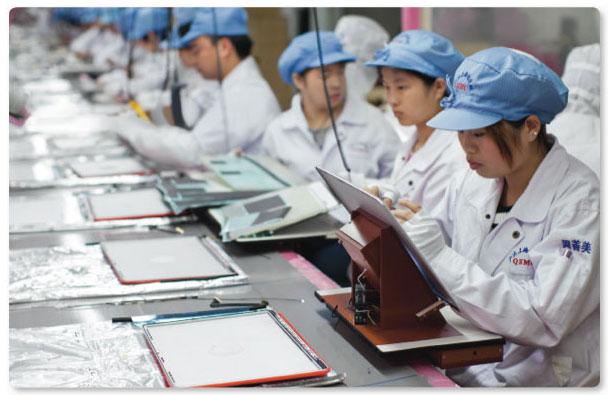 AppleInsider is supported by its audience and may earn commission as an Amazon Associate and affiliate partner on qualifying purchases. These affiliate partnerships do not influence our editorial content.
Foxconn plans to build a new manufacturing facility in Pennsylvania as part of a $40 million investment by the Taiwan-based electronics maker, which is responsible for building the bulk of Apple's products.
Foxconn, also known by its trading name Hon Hai Precision Industry Co., plans to spend $30 million over the next two years on a Harrisburg, Penn., factory that will assemble components for telecommunications equipment and Internet servers, chairman Terry Gou revealed this week, according to Bloomberg. The remaining $10 million will be invested in research and development at Carnegie Mellon University in Pittsburgh, Penn.
The company's new Harrisburg factory is expected to create about 500 jobs, expanding on an existing Foxconn manufacturing facility in the state capital that employs 30 people.
The announcement validates rumors from late last year that suggested Foxconn was planning to build new manufacturing plants within the U.S. However, there has been no indication thus far as to whether any American Foxconn facilities would handle production of Apple products.
Officials from Foxconn said last year that the idea of building products in America was intriguing to them because there is a demand for it among U.S. consumers. The company has already been planning a training program for U.S.-based engineers through a a partnership with the Massachusetts Institute of Technology.
Companies such as Apple have come under fire for their reliance on labor from the Far East for the assembly of popular electronic devices. Critics have contended that wages are too low, and have pointed to highly publicized employee suicides as evidence of poor working conditions.
Apple has responded by pledging to build its new high-end Mac Pro desktop, which will become available next month, entirely within the U.S. Assembly of that device will be handled by Flextronics in Texas, transitioning manufacturing responsibilities of the Mac Pro away from current partner Foxconn.