Apple scores court win in South Korea as judge tosses Samsung patent suit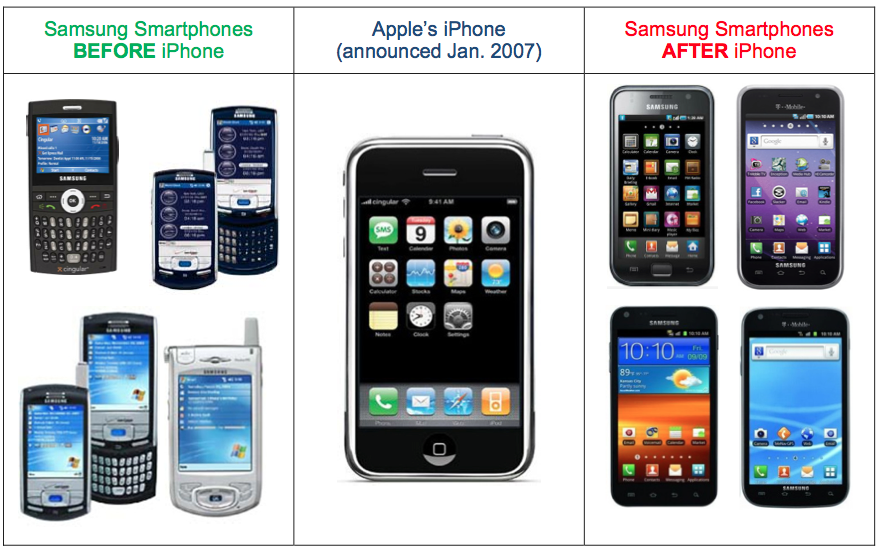 A South Korean court on Thursday local Korea time dismissed a Samsung patent suit against Apple that sought monetary damages and a sales ban against the iPhone 4S and iPad 2.
As reported by Reuters, Apple's latest court victory on Samsung's home turf involved a dismissal of claims made by the Korean firm, which alleged the iPhone 4S and iPad 2 infringed on three patents related to displaying data, user interfaces, and short text (SMS) messaging.
First filed in March 2012, Samsung's complaint was stopped short by a judge at the Seoul Central District Court, who declared the accused Apple products did not violate the Galaxy maker's IP.
Samsung's motion for a ban on iPhone 4S and iPad 2 sales was denied, while another damages claim for 100 million won (roughly $95,000) was thrown out.
In a previous South Korean court case, both parties were faulted for infringing on each other's patents. Apple was ordered to pay 20 million won, or $17,650 for each patent violation for a total of $35,300, while Samsung had to dish out 25 million won, or $22,000 for its infringement.
The news is just the latest development in Apple and Samsung's ongoing worldwide patent struggle, which was sparked by a 2011 Apple lawsuit that claimed the Korean tech giant copied the look and feel of the iPhone and iPad.
A watershed jury trial in California found Samsung guilty of patent infringement and awarded Apple $1.05 billion in damages in 2012.
Following the Apple v. Samsung trial, presiding Judge Lucy Koh vacated about $405 million from the award due to erroneous calculations made by the jury. The jurist set a retrial to reassess the damages amount.
In November, a second jury of eight heard the reset damages case and ultimately awarded Apple $290 million. The amount was below the $380 million Apple sought to make itself "whole," but proved even further removed from the $53 million Samsung argued it owed. Including the restored damages, Samsung now owes Apple some $930 million in the California case alone.