Samsung's Galaxy S5 said to ship with swipe-style fingerprint sensor in home button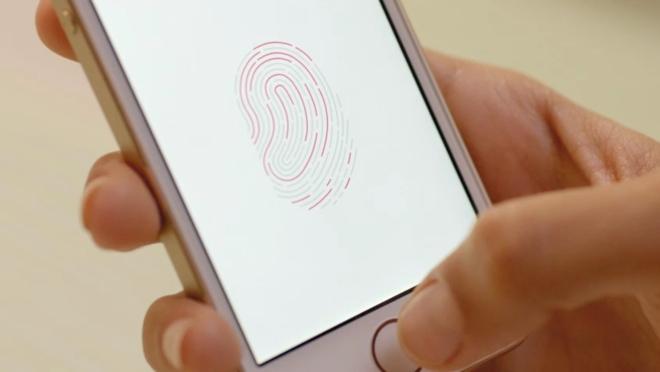 AppleInsider is supported by its audience and may earn commission as an Amazon Associate and affiliate partner on qualifying purchases. These affiliate partnerships do not influence our editorial content.
In a bid to counter the popularity of the Touch ID system found in Apple's iPhone 5s, South Korean electronics giant Samsung will reportedly outfit the home button of its upcoming flagship Galaxy S5 handset with a swipe-style fingerprint reader.
Users will need to swipe the entire end of their finger — from the tip to the base — across the sensor in order to authenticate, according to a report from normally-reliable Samsung watchers SamMobile. The swipe must be performed at a "moderate speed" and it is necessary that the user keep their finger flat against the home button for the entire swipe, the publication added.
In addition to authentication, Samsung will allow users to link individual fingerprints to system actions such as launching a specific app. The company is also thought to have developed a "private mode" which can be accessed either with a fingerprint or via a PIN and allows users to keep personal documents, apps, and widgets hidden as well as a fingerprint-based web login system.
Whispers that Samsung would add some form of biometric security to its flagship handset grew louder soon after Apple unveiled the Touch ID system alongside the iPhone 5s last fall. Samsung mobile executive Lee Young Hee hinted in January that the company may choose iris recognition technology, but well-connected analyst Ming-Chi Kuo poured cold water on that idea in a research note later in the month.
"Fingerprint is necessary for a star model," Kuo wrote at the time. "Because Apple's iPhone 5S and HTC's One Max have fingerprint, S5 the star model can't lack the function even [if] the solution (area type same as iPhone 5S's provided by Validity) is not as mature as iPhone 5S's."
The iPhone 5s's Touch ID has been widely praised since its debut, as much for its hardware implementation - the user's fingerprint is read as part of the normal process of pushing the home button — Â as its usefulness.