Video pits iPhone 5s Touch ID against Samsung's Galaxy S5 fingerprint scanner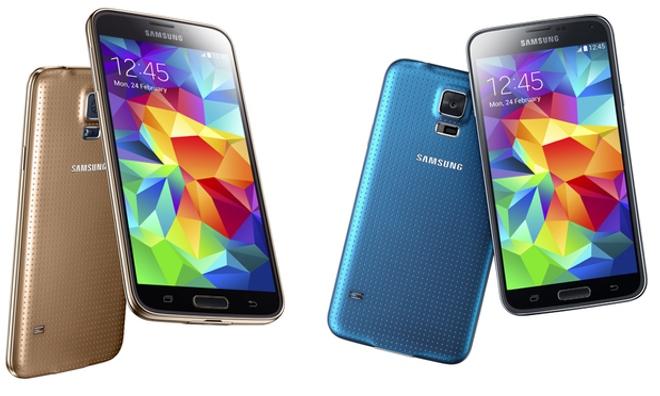 AppleInsider is supported by its audience and may earn commission as an Amazon Associate and affiliate partner on qualifying purchases. These affiliate partnerships do not influence our editorial content.
As Samsung's new flagship Galaxy S5 nears official release, videos and "first looks" are popping up across the Web, the latest of which pits the handset's swipe-style fingerprint reader against Apple's Touch ID.
For a short five-minute video, uploaded to YouTube by iCrackUriDevice, the clip offers a fairly in-depth comparison of the two companies' approaches to fingerprint recognition.
Whereas Apple's Touch ID system has been discussed at length (and even detailed by Apple in a technology white paper), Samsung's entry is largely untested. From the footage released today, however, it appears that Samsung's Galaxy S5 uses a moderately enhanced swipe-style reader.
Both systems are embedded in the home button and both serve as an easier way to secure a smartphone, but that's where the similarities end.
Apple's Touch ID employs a proprietary sensor, the rights to which were acquired as part of a $356 million purchase of fingerprint hardware and software specialist AuthenTec. The one-touch system allows users to simply place their finger on an iPhone 5s' home button for scanning in any orientation.
Samsung's scanner, on the other hand, requires a bit more finesse as anything but a full uni-directional finger swipe isn't good enough for recognition. As noted in the video, this method also inhibits one-handed operation and those with smaller fingers may be limited to the digits they can register due to the sensor's size.
While a clear "winner" was not decided, the overall tone of the video seemed to be in favor of Touch ID in terms of usability. Samsung does, however, include a few tricks not yet available on the iPhone, the most prominent being payments integration with PayPal.