Rumor: Apple takes delivery of iWatch circuit boards ahead of September debut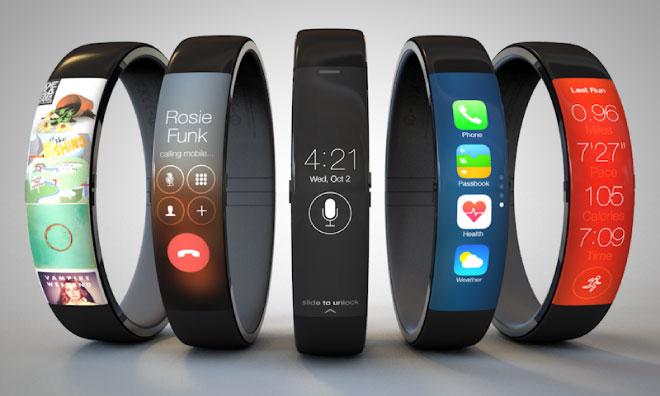 AppleInsider is supported by its audience and may earn commission as an Amazon Associate and affiliate partner on qualifying purchases. These affiliate partnerships do not influence our editorial content.
Coming on the heels of a separate iWatch report, sources from the Far East on Wednesday claim Apple has taken receipt of flexible PCB sample boards bound for the much rumored device that could be revealed as soon as September.
Citing the usual industry sources, DigiTimes reports Zhen Ding Technology, Flexium Interconnect, Holding and Career Technology have each delivered FPCB proofs to Apple for validation before going into production. The people claim Apple will unveil the so-called "iWatch" in September.
According to the publication, the three circuit board makers are apportioning funds for a build-out of current manufacturing facilities to handle an expectedly high number of orders from Apple. Mass production will supposedly ramp up to a release date in September and throughout 2014.
Zhen Ding, reportedly Apple's largest existing FPCB supplier, plans to invest more than $100 million to boost production capacity for the iWatch, large-screen iPhones and iPads. Flexium is said to be spending between around $50 to $66 million for a ramp-up of mid- and high-end FPCB products, while Career will inject roughly $33 million on its facility expansion.
Wednesday's rumor is line with a questionable report from China's Economic Daily News, which on Tuesday said Quanta Computer won an exclusive contract to build the iWatch ahead of its release in the third quarter. The device will supposedly boast custom-made chips and a sapphire glass screen.
With the iWatch rumor mill churning at full speed, another report claimed Apple's smartwatch may include a UV light exposure sensor capable that could be used to warn wearers of impending sunburns.