$899 MacBook Air taps Apple into massive $63B-per-year notebook market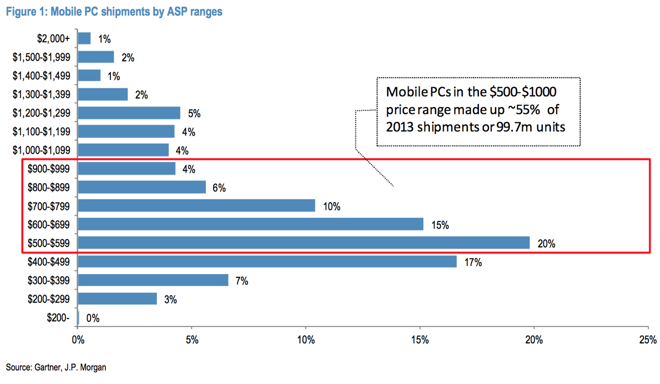 AppleInsider may earn an affiliate commission on purchases made through links on our site.
Apple's new entry-level 11-inch MacBook Air is the company's most affordable notebook in its history — Â an aggressive pricing move that one analyst has predicted will help the Mac further eat away at the largest segment of the existing Windows PC market.
Traditional Windows PCs thrive in the price range between $500 and $1,000, where some 100 million units are sold every year. Analyst Rod Hall of J.P. Morgan pegs this market segment as worth $63 billion per year.
With the launch of its updated MacBook Air models on Tuesday with a new, lower entry price of $899 for the 11-inch model, Apple has firmly placed itself in that massive segment of the notebook industry. The 13-inch variety of the MacBook Air has also dropped to $999, and both new models sport slightly faster Intel Haswell processors boasting all-day battery life.
Hall is encouraged by Apple's moves into the sub-$1,000 PC market, as he sees the company's lower-priced options potentially chipping away at Windows-based computers. The analyst has been pushing for Apple to Apple to target the $500-to-$1,000 market segment for some time.
Previously, Hall had suggested Apple should create a more full-featured version of iOS that would essentially bring keyboard and mouse support to Apple's mobile operating system. On Wednesday, Hall admitted that Apple's price cut on the MacBook Air lineup is a more "simple" method of addressing the huge sub-$1,000 market, as opposed to his own "more technically complicated" suggestion.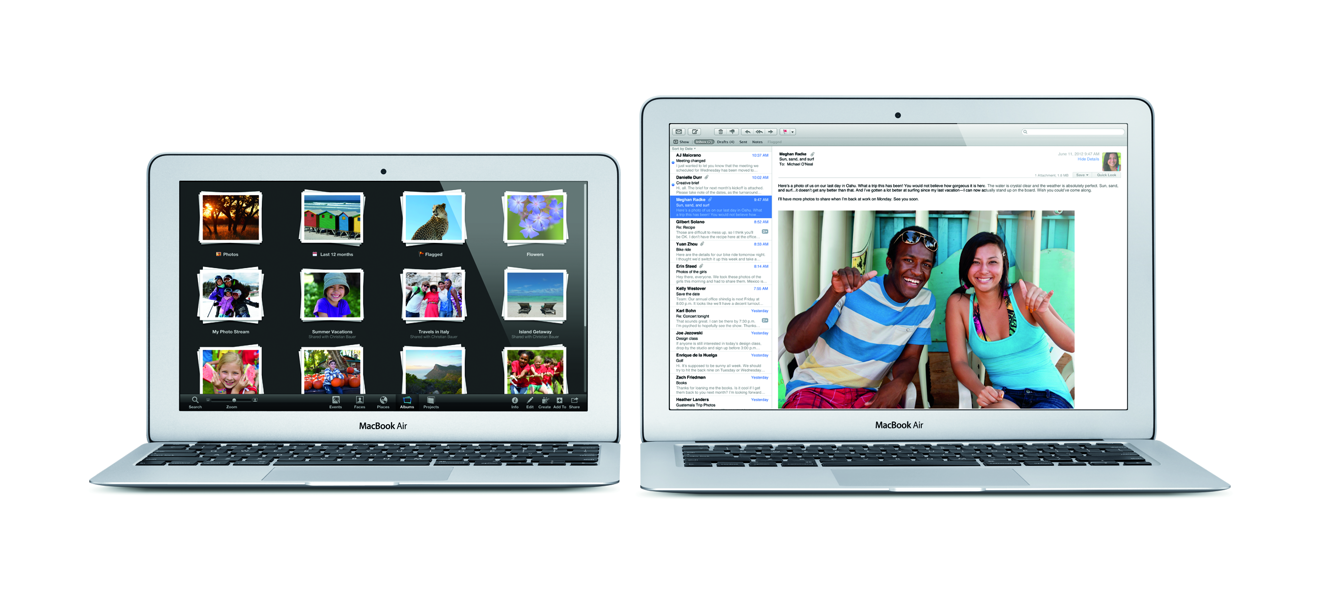 Hall previously said that about 55 percent of total notebook shipments in 2013 were estimated to have come from the price range between $500 and $1,000. That's equivalent to about 100 million of the 180 million laptops that were shipped last year.
AppleInsider has gone through the entire history of Apple's most affordable notebook models, revealing that the new $899 MacBook Air is in fact the cheapest portable Mac ever sold by the company. Apple has garnered a reputation for being a more premium-priced electronics maker than the rest of the PC market, and its Mac lineup has a long history of being priced well above $1,000.
Apple's first-ever battery-powered portable computer was the short-lived Macintosh Portable, which carried a hefty $6,500 starting price when it launched in 1989. In 2014 dollars, the 1989 Macintosh Portable would cost $12,386.
Apple did technically achieve an $899 price point with its legacy polycarbonate MacBook in 2011, but that device was only made available to education buyers and reflected discontinued hardware. Apple's new $899 MacBook Air is an updated model with a faster processor, and it's available for anyone to buy.