IDC forecasts 'challenging' year for tablets as Apple's iPad continues to lead

Though its total shipments fell year over year last quarter, Apple and its iPad still accounts for about a third of all tablets pushed to market last quarter, though research firm IDC has predicted overall tablet growth will be slow throughout 2014.
The latest data from IDC issued on Thursday shows that tablet shipments grew just 3.9 percent year over year in the first quarter of 2014. Apple already reported its own iPad shipments of 16.4 million last week, a year-over-year decline of 16.1 percent that the company said was largely due to channel inventory fluctuations.
IDC estimates that Apple's iPad accounted for 32.5 percent of all tablets shipped in the March quarter, good for first place. Samsung is estimated at second place with 11.2 million units shipped, giving it a 22.3 percent share and 32 percent year over year growth.
From there the competition thins, with Asus taking a distant third on shipments of 2.5 million tablets. Lenovo was fourth with 2.1 million units, while Amazon and its Kindle Fire line took fifth with 1 million for the quarter.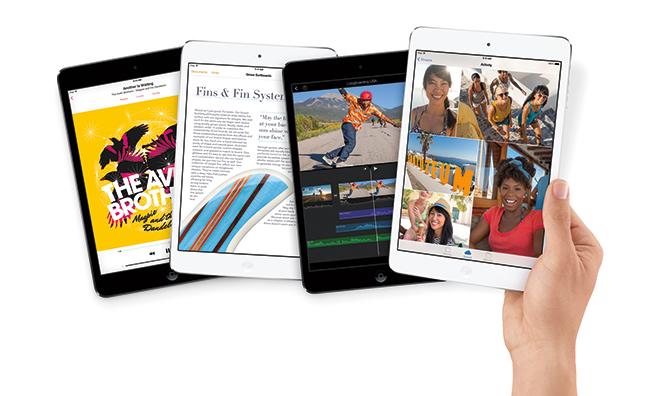 Total tablet shipments for the quarter are estimated to have been 50.4 million units, up 3.9 percent from the 48.6 million shipped during the same period a year ago. IDC has predicted that 2014 will prove to be a "challenging year" for the tablet market.
"The rise of large-screen phones and consumers who are holding on to their existing tablets for ever longer periods of time were both contributing factors to a weaker-than-anticipated quarter for tablets and 2-in-1s," said Tom Mainelli, IDC program vice president of Devices and Displays. "In addition, commercial growth has not been robust enough to offset the slowing of consumer shipments."
Though Apple is the market leader in terms of hardware, on the software front IDC declared Android the leader, accounting for about two-thirds of tablets shipped during the three-month span. Windows tablets were essentially a non-factor, though IDC cited that some devices like the Asus T100 have become "sleeper hits" for customers looking for devices that are "good enough."