Kanye West says Samsung-Jay Z collaboration drove Apple to buy Beats for cultural credibility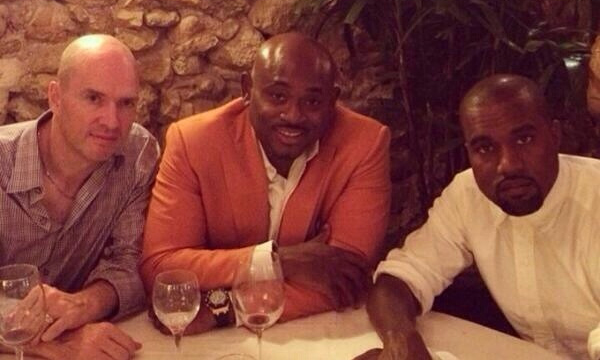 AppleInsider is supported by its audience and may earn commission as an Amazon Associate and affiliate partner on qualifying purchases. These affiliate partnerships do not influence our editorial content.
In a surprise appearance at the Cannes Lions festival, rapper Kanye West said a collaboration between fellow performer Jay Z and Samsung last year played into Apple's decision to buy Beats and acqui-hire cofounders Jimmy Iovine and Dr. Dre.
According to West, Samsung bought instant cultural cachet when it partnered with Jay Z last year to offer one million free copies of the Brooklyn-based rapper's latest album to Galaxy phone buyers, reports Adweek.
With its $3 billion acquisition of Beats, Apple has done much the same as Samsung, West said. The outspoken rapper explained that Apple has lost touch with culture since Jobs' death in 2011 and the acquisition of Jimmy Iovine and Dr. Dre's firm is meant to regain some of that lost ground.
"There would have been no Beats deal without the Samsung deal. It showed the No. 1 company the importance of connecting with culture," West said of Apple. "The reason I said I didn't like Samsung particularly is because throughout my entire life, because of how my parents raised me, I have to work with the No. 1. [...] Samsung is not quite Apple, but it showed that Jimmy and Dre would be able to connect with the No. 1 influencers."
West was a surprise addition to a seminar at the festival run by ad agency Translation entitled "Technology, Culture, and Consumer Adoption: Learning to Read the Cultural Landscape." Translation's CEO Steve Stoute and noted venture capitalist Ben Horowitz were on hand for the discussion.
West, a devout Apple fan who previously compared himself to cofounder Steve Jobs, said he isn't a Samsung supporter, but respected the Korean company's decision to tap pop culture with its Jay Z deal. Apple was subsequently influenced by the partnership and ended up buying Beats, he said.
"Steve Jobs, as everyone knows, was my biggest influence. Just seeing the way he fought to make things easier for people. After he passed, I made it my life's mission to do what he did inside of that company," West said. "I dream to help raise the palate and raise the taste level of a generation and also be involved with the production and distribution and advertising of that thing everyone's begging for."
For now, it appears West's theory holds water as Iovine and Dre have been given high-level executive roles at Apple. It's unclear what the pair — whose official titles are "Jimmy and Dre" — will do in Cupertino, but they both seem to be more than willing to start working for the world's largest tech company.
In a The Wall Street Journal profile earlier this month, Dre's steadfast work ethic and perfectionist tendencies were likened to Jobs. Aside from lending his name to the Beats brand of headphones, Dre's most important asset is his ability to recognize what is "cool" and translate that into a consumer-facing product.
Apple CEO Tim Cook highlighted Beats Music as a major piece of the puzzle, saying the acquisition gives the company a head start in subscription-based music streaming. Sources later said Apple paid out about $500 million for Beats' music arm, roughly five times the value industry watchers estimate the service to be worth.