Rumor: Apple's 'iPhone 6' to launch on Sept. 25, larger 5.5" version dubbed 'iPhone Air'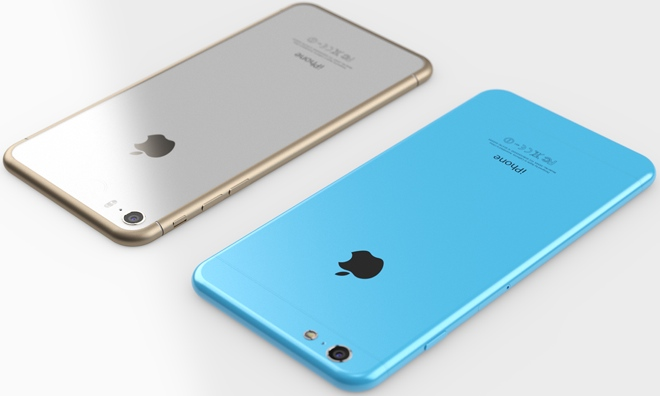 Another questionable rumor out of China on Thursday claims Apple will announce its next-gen iPhone on Sept. 15 ahead of a Sept. 25 launch date, while mention is made of a 16GB 5.5-inch version that will supposedly be called "iPhone Air."
According to Chinese language website China.com, industry sources are telling various media outlets in the region that Apple is planning to start sales of its next iPhone on Sept. 25, with China expected to be in the first group of countries to get the device.
The report, spotted by GforGames is highly suspect, as Apple historically starts sales of new iPhone models on Fridays, and Sept. 25 is a Thursday. Last year, Apple performed a simultaneous launch with the iPhone 5s and iPhone 5c on Friday, Sept. 20.
Perhaps more believable, though by no means verifiable, is a rumor from May saying that Apple plans to launch the device or devices on Sept. 19, a date echoed in a follow-up report last week.
Insiders also said a 5.5-inch "phablet" version of the next-gen "iPhone 6" will be called "iPhone Air," though such a move would likely confuse the "Air" naming convention. As it stands, the MacBook Air represents the Apple's smallest and lightest laptops, while the "Air" moniker is assigned to the company's largest iPad.
As for pricing, Thursday's report is exactly in line with prior claims that the 4.7-inch iPhone 6 will cost 5,288 yuan (about $850) when it hits store shelves. While last week's rumor failed to mention a 16GB variant of an anticipated 5.5-inch iPhone, today's report cites insiders as saying the device does exist and expects it to run 5,998 yuan (about $965).
Finally, sources claim Apple's partner carriers in the region, China Mobile and China Unicom, are already testing prototype iPhone 6 units on their respective 4G networks.
When the next-gen iPhone lineup does launch sometime this fall, many expect the handset to feature a complete redesign relocated sleep/wake button, slimmed-down profile and advanced innards like an "A8" processor. Some analysts believe Apple plans to differentiate the purported 5.5-inch version from its smaller siblings by adding on features like optical image stabilization and higher storage capacities.