Apple reverts to 30-second iTunes song previews for new, popular tracks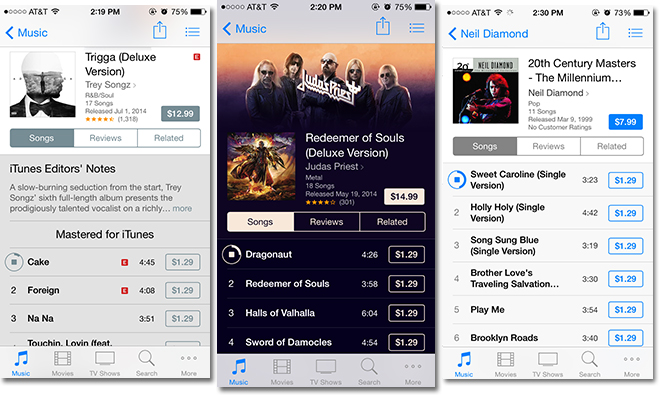 AppleInsider is supported by its audience and may earn commission as an Amazon Associate and affiliate partner on qualifying purchases. These affiliate partnerships do not influence our editorial content.
It appears that Apple has recently changed its iTunes Music Store policy regarding song samples, reverting preview times for certain tracks from 90 seconds to the old 30-second standard.
The exact timing of Apple's apparent reversion to shorter clips is not clear, though Twitter users have been reporting the change for at least one day. As noted by MacRumors, which first reported on the issue, the switch is affecting a wide variety of titles, including new and popular songs featured by iTunes staff.
Some users have reported the change was performed within the past few hours, with tracks previously eligible for 90-second previews now seeing 30-second time limits.
AppleInsider has confirmed that certain songs over the required time limit are, in fact, playing back 30-second clips. The distribution of shortened previews seems random, however, as a recent release from Trey Songz played for the usual 90 seconds, while Judas Priest's "Redeemer of Souls" album limited playback to 30 seconds. Confusingly, a randomly chosen selection from Neil Diamond also reverted to the old 30-second limit.
Apple first debuted 90-second previews in 2010 for songs longer than 2 minutes and 30 seconds sold through the U.S. iTunes Music store.
Without an official announcement from Apple, it is impossible to tell whether the truncated previews are due to an iTunes glitch, or a more comprehensive change in store policy. Another possibility is pressure from record labels that no longer agree with the extended preview time period.
AppleInsider has reached out to Apple for comment on the situation and will update this report when a response is received.