Apple's extended 'Your Verse' videos goes in-depth with Yaoband, Slow Roll [u]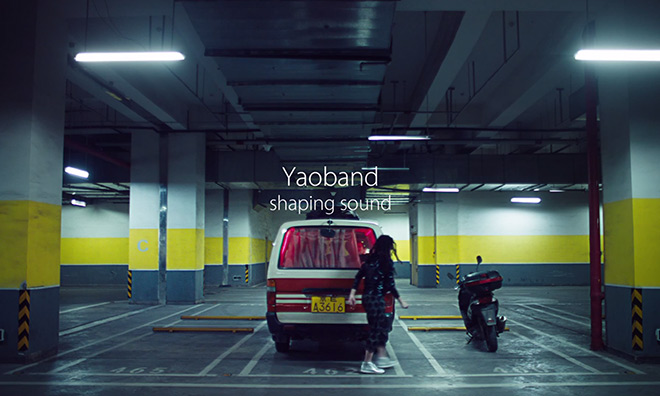 Apple on Tuesday posted to its YouTube channel an extended version of its most recent "Your Verse" iPad ad featuring Chinese electropop group Yaoband, which uses the tablet to gather sounds and perform on stage.
The latest iPad spot focuses on multimedia creation, with Yaoband's Luke Wang and Peter Feng discussing the impact Apple's slate has had on the group's ability to weave sounds from the Chinese landscape into their music.
Building on the original minute-long version from Tuesday, the extended clip goes in-depth to illustrate how the group uses both Apple's iPad Air and iPad mini to capture sound bytes, manipulate them and put it all together with a few apps. Specifically, Yaoband uses Native Instruments's iMaschine, Alexander Gross's Music Studio, and Akai's iMPC.
"I find music everywhere," Wang says. "iPad is how I capture it. I can take anything that inspires me and make it part of our music."
In addition to harvesting and tweaking sound, Wang employs an iPad mini to playback snippets and beats while performing, allowing him to innovate in real time. For motion-based audio output, the group's DJ and producer uses Confusionists's MIDI Designer Pro, while improvised loops and beats come from Propellerhead's Figure.
"iPad gives me the most freedom when we're on stage," he says. "I can shape our sound with body movements. I can even go out into the audience and really connect with the crowd."
Update: Apple has subsequently added a longer version of the second "Your Verse" ad from Monday, highlighting Detroit activist Jason Hall of Slow Roll.
Put together Hall as a way to reconnect the citizens of Detroit, Mich., a city left battered after the "Great Recession," Slow Roll is one of the largest group bike rides in the U.S. According to the video, at its height, Slow Roll had some 1,700 participants in the summer of 2013 and this season is expected to be even bigger with 2,000 people already signed up.