Samsung Galaxy Note 4 delivers poor graphics performance vs. Apple iPhone 6 Plus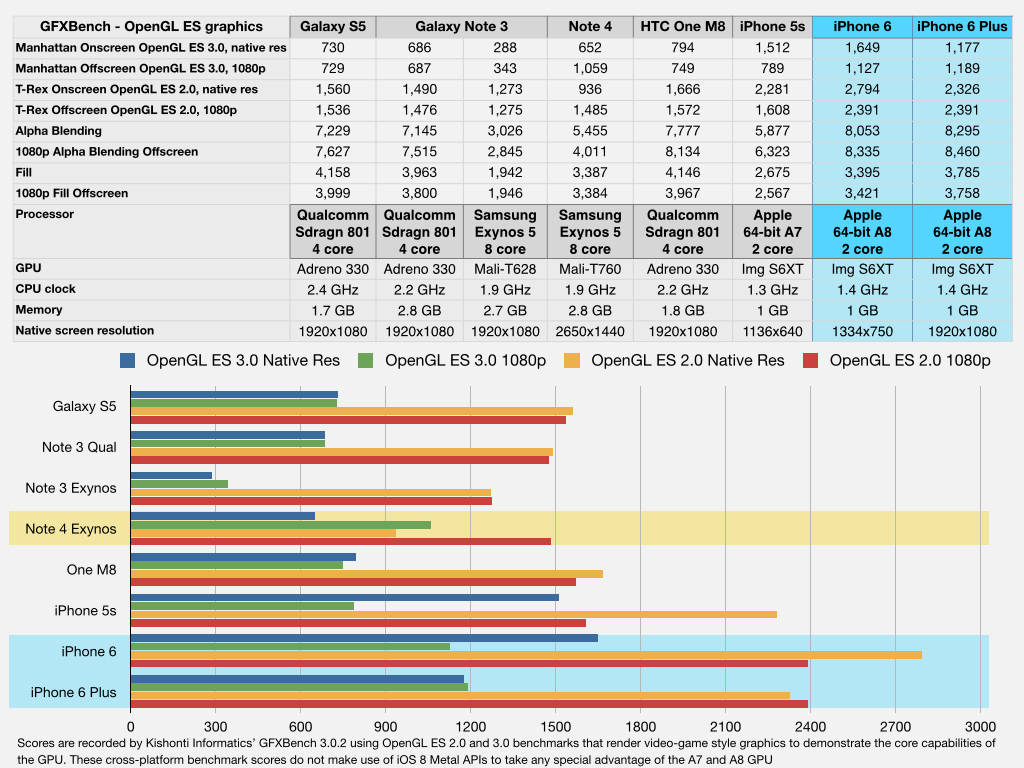 While boasting an "Octa Core" Application Processor option and an extremely high resolution display, Samsung's new Galaxy Note 4 falls flat in running GPU intensive apps and games— particularly in comparison to Apple's iPhone 6 Plus.
AppleInsider has affiliate partnerships and may earn commission on products purchased through affiliate links. These partnerships do not influence our editorial content.