Apple responds to Spotlight Suggestions 'backlash,' says personal data collection limited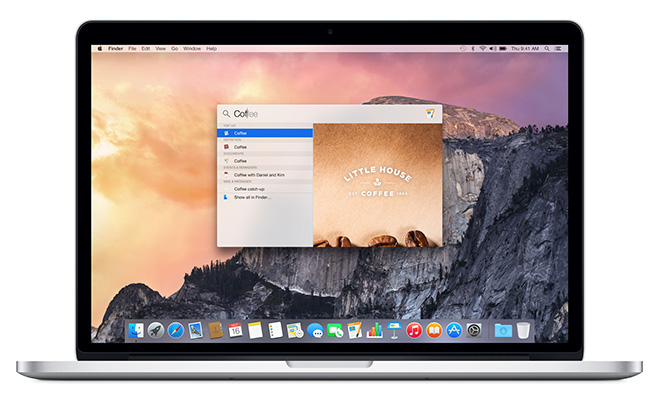 AppleInsider is supported by its audience and may earn commission as an Amazon Associate and affiliate partner on qualifying purchases. These affiliate partnerships do not influence our editorial content.
In response to a Monday report alleging Apple has started to automatically collect user search and location data through Spotlight Suggestions, the company has issued a statement clarifying the extent to which customer information is gathered and how it is used.
A report from The Washington Post painted the new implementation of Spotlight as a privacy blunder on the part of Apple, which publicly touts its commitment to keep customer data safe. The publication cited a "backlash" from the public, though it seems those comments may have been fueled by overzealous claims regarding the function's lack of privacy.
Once Yosemite is installed, users searching for files - even on their own hard drives — have their locations, unique identifying codes and search terms automatically sent to the company, keystroke by keystroke. The same is true for devices using Apple's latest mobile operating system, iOS 8.
Apple in turn issued a response to iMore detailing how the system actually works, which sounds much less intrusive than the description above. While certain bits of data are sent to Apple's servers, the information is not stored for purposes of identification and is ephemeral, lasting only for a 15-minute window before being recycled.
We are absolutely committed to protecting our users' privacy and have built privacy right into our products. For Spotlight Suggestions we minimize the amount of information sent to Apple. Apple doesn't retain IP addresses from users' devices. Spotlight blurs the location on the device so it never sends an exact location to Apple. Spotlight doesn't use a persistent identifier, so a user's search history can't be created by Apple or anyone else. Apple devices only use a temporary anonymous session ID for a 15-minute period before the ID is discarded.
We also worked closely with Microsoft to protect our users' privacy. Apple forwards only commonly searched terms and only city-level location information to Bing. Microsoft does not store search queries or receive users' IP addresses.
Apple goes on to remind users that they can easily opt out of Spotlight Suggestions, Bing and Location Services through System Preferences on Mac and Settings in iOS. These customization options are also noted — with links to system settings — by default when using Spotlight on Apple's mobile and desktop operating systems.
Users can also find an outline of how Apple uses customer data in a page on the company's website dedicated to privacy. CEO Tim Cook has been quite vocal on the subject of "customers as products," a notion exemplified by Google's increasingly aggressive attempts to monetize personal information. Cook consistently points out that Apple restricts its data collection activities to those that offer a better experience for the end user. Spotlight Suggestions appears to hold to those same standards.
The revamped Spotlight feature in OS X Yosemite and iOS 8 ties in results not only from local files and folders, but extends to the Web with Spotlight Suggestions, offering up information from Wikipedia, Microsoft's Bing search engine and Apple's first-party services like iTunes and the App Store. As noted above, users can opt out of these services in Spotlight settings, restricting the search tool to local drives, meaning no data is sent offsite.