European wireless providers renew opposition to multi-carrier Apple SIM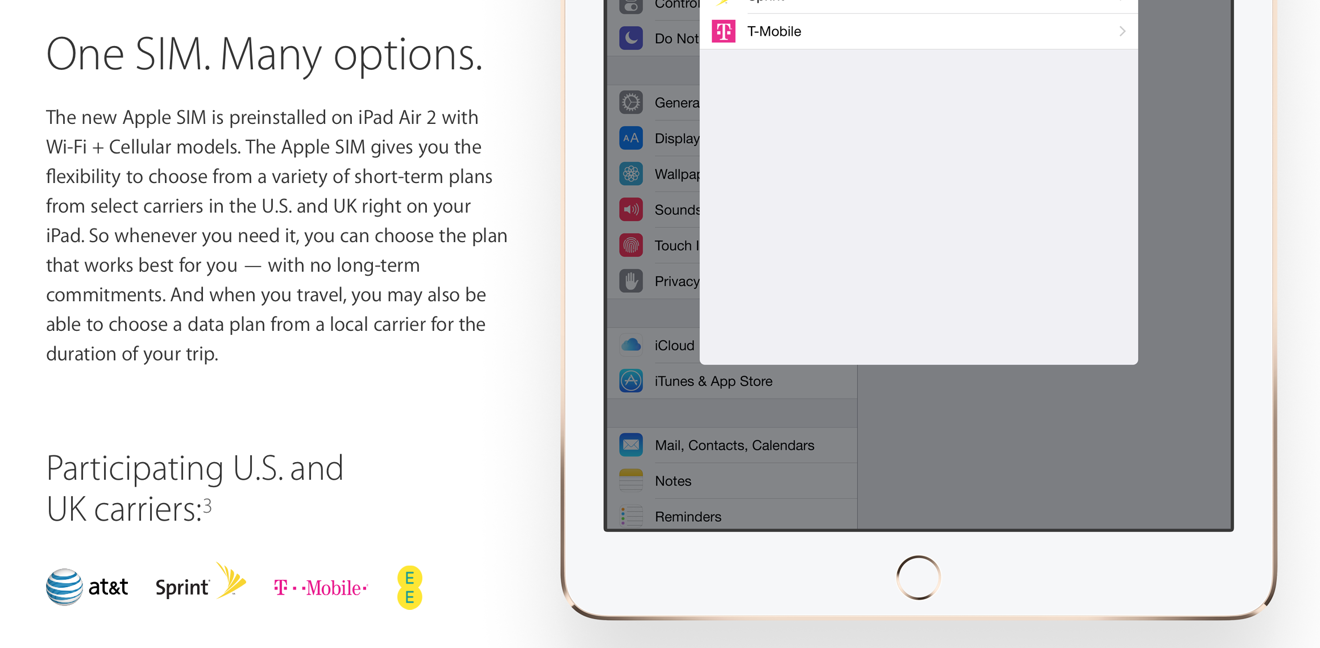 Wireless carriers on the Old Continent are approaching the Apple SIM — Â a new, Apple-provided SIM card that would allows users to easily switch between data service providers — Â with caution, staking out a similar position to the one they held the last time Apple proposed such a solution.
Just one European carrier — Â The U.K.'s EE — Â has signed on to support the Apple SIM, and others look unlikely to follow suit in the near future. Spokespeople from popular European telcos Telefonica, Three, Orange, and Deutsche Telekom either declined to comment or echoed nearly the same sentiments in comments to the Wall Street Journal.
"We will be observing and assessing the markets' reactions to the Apple SIM, and draw further conclusions in due time," said an Orange spokesperson. "We will analyze how the Apple SIM fits into the price and product strategy in the weeks to come," a Telefonica representative said separately.
This is the second time that European telecom giants have opposed Apple's efforts in this area. The Cupertino company floated the idea of an embedded SIM for the iPhone in 2010, but shelved those plans after threats of a carrier revolt.
"The operators are accusing Apple of trying to gain control of their relationship with their mobile customers with the new SIM," the Financial Times reported at the time.