Apple continues to dominate with massive 86% share of handset industry profits
A new analysis of third-quarter handset industry operating profits estimates that Apple accounted for a massive 86 percent share, blowing away the competition as rivals such as Samsung saw their profit levels dip.
Analyst Michael Walkley of Canaccord Genuity issued a note to investors on Tuesday, a copy of which was provided to AppleInsider, in which he revealed his latest research, based on company reports and estimates. Walkely said that Apple's estimated 86 percent share of industry profits was simply "remarkable."
Apple's gains came at the cost of competitors, most notably Samsung, which was estimated to have accounted for just 18 percent of the industry's profits. That's the lowest total for Samsung since 2011, Walkley said.
Still, Apple and Samsung combined for more than 100 percent of the industry's total profits, because competitors such as Motorola and Microsoft actually lost share. In fact, other than Apple and Samsung, the only other company to have a positive value share in the September quarter was LG with 2 percent, according to Walkley.
HTC and BlackBerry are estimated to have accounted for 0 percent share in the quarter, essentially breaking even. And Motorola with an estimated mobile operating loss of $185 million is said to have accounted for -2 percent, while Microsoft's $341 million estimated lost in handsets gave it -4 percent of the industry's profit value share.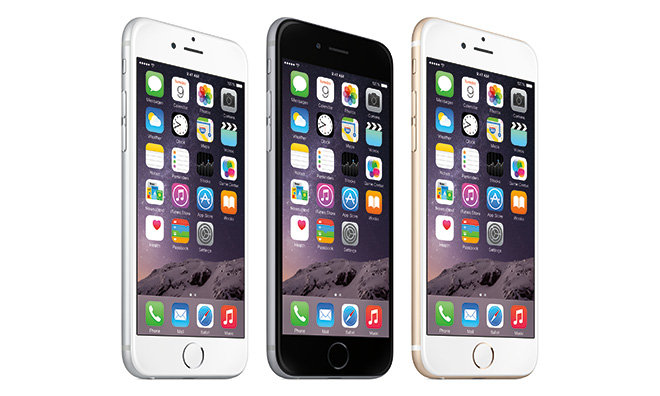 In all, Walkley estimates that the handset industry saw operating income drop 17.3 percent year over year. The analyst did note that the increasing popularity of Chinese smartphone makers are not included in his estimates, due to a lack of available data on sales and profits.
Walkley also conducted a series of surveys in October in the U.S. which revealed that the iPhone 6 and iPhone 6 Plus were by far the top selling smartphones at all four major American carriers. The survey also found that users are gravitating toward higher-capacity iPhone models, which he believes will bode well for the device's average selling price in the current December quarter.
"We believe Apple is experiencing a record iPhone 6 upgrade cycle due to very strong replacement sales as well as from high-tier smartphone market share gains from Android," he said. "We believe these trends should result in very strong (fourth quarter of calendar 2014) smartphone sales and share gains for Apple.
Canaccord Genuity has maintained its $120 price target and "buy" rating for AAPL stock.