Current tablet sales growth being driven by sub-$250 devices, IDC says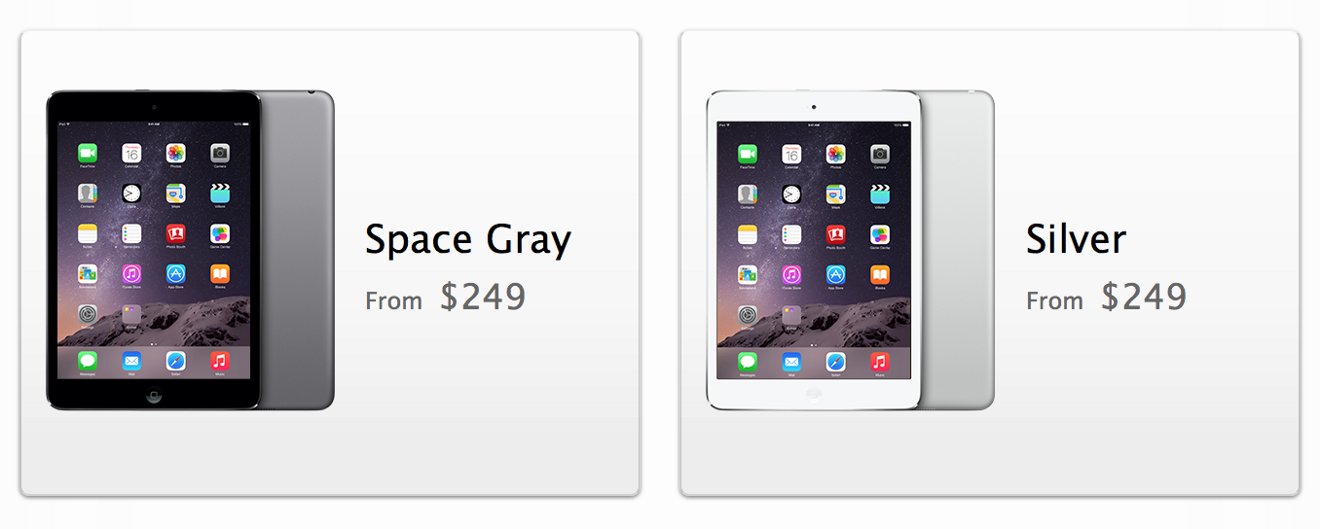 AppleInsider is supported by its audience and may earn commission as an Amazon Associate and affiliate partner on qualifying purchases. These affiliate partnerships do not influence our editorial content.
The average selling price of tablets continues to drop, according to the latest research from IDC, as sales growth in the tablet market is reportedly being driven by low-end, low-cost devices, just as Apple has entered the sub-$250 market with the first-generation iPad mini.
Total tablet shipments in the third quarter of 2014 are estimated by IDC to have grown 15 percent year over year to 56 million. The figures were spotlighted on Friday by analyst Katy Huberty of Morgan Stanley in a research note to investors, a copy of which was provided to AppleInsider.
Though tablet shipments are said to have grown, the average selling price dropped to $294, which represents a 13 percent year over year decline. In fact, tablet prices have been in a freefall for some time, as Huberty noted that the average selling price has declined year over year in each of the quarters throughout the entire tablet market's history.
She expects that more professional-focused tablets could be the key to stabilizing tablet price sales. In particular, Huberty cited rumors of a 12.9-inch "iPad Pro" said to debut in 2015 as a device that could shake up the tablet market.
For now, the largest growth in the tablet market is coming from the sub-$250 category, as tablet devices priced above that threshold saw a year-over-year decline in shipments.
Apple clearly has noticed this trend, as the company opted to keep its first-generation iPad mini available following the introduction of the iPad mini 3. The legacy iPad mini, which lacks a high-resolution Retina display, is priced at $249, hitting the sub-$250 market that continues to grow.
But as competitors push out cheap Android-based tablets with narrow margins, Apple this year opted to put its effort into the premium iPad Air 2 starting at $499, which was upgraded with the desktop-class A8X processor, improved cameras, a thinner design, and the Touch ID fingerprint sensor. Meanwhile, the $399 iPad mini 3 features the same design and components as last year's iPad mini 2, with the only change being the addition of Touch ID.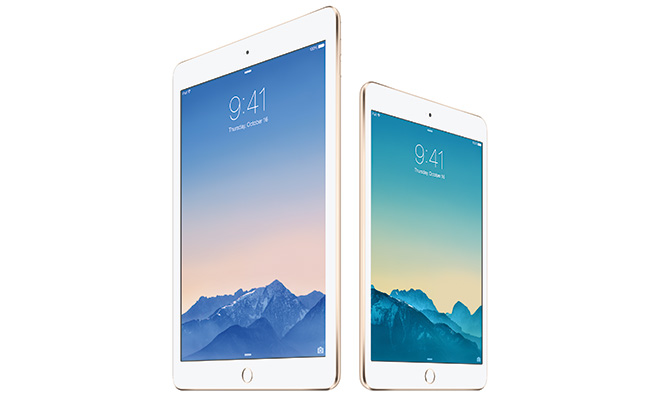 While IDC's figures suggest that overall tablet shipments were up in the September quarter, Apple once again saw a sales decline for its iPad lineup, dropping from 13.1 million units a year ago to 12.3 million units in the third quarter of calendar 2014. That decline came before the introduction of the iPad Air 2 and iPad mini 3, as well as the new $249 price point for the first-gen iPad mini.
Apple Chief Executive Tim Cook has repeatedly said that he remains bullish on the future prospects for the tablet market, and iPad lineup specifically, even as sales slump. In his company's most recent quarterly earnings conference call, Cook said that investors should focus on the big picture rather than the last 90 days.
"I view it as a speed bump, not a huge issue," Cook said. "That said, we want to grow. We don't like negative numbers on these things."
The Apple CEO noted that customers hang on to their iPad longer than they do their iPhone. And with the iPad only four and a half years old, Cook said it remains to be seen what the average upgrade cycle will be.