Samsung hires former president of Jony Ive's old design studio for global initiative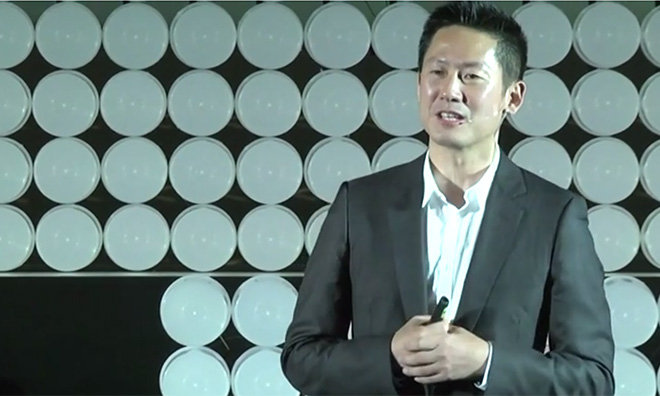 AppleInsider may earn an affiliate commission on purchases made through links on our site.
Looking to freshen up its product range, Samsung in January found a new head of global design in Don-tae Lee, former co-president of a London-based design consultancy called Tangerine, which had Apple SVP of Design Jony Ive as one of its earliest employees.
With Lee heading up its global design team, Samsung looks to bring Tangerine's design "DNA" to its product lineup, and hopes to mirror the success Apple found with Ive, reports Korea Joongang Daily. The Korean company previously worked with Tangerine on various design concepts, including a bathtub.
Lee, a a Seoul native who graduated from the UK's Royal College of Art in London, started at Tangerine as an intern in 1998 before moving quickly through the ranks to end up as co-president in 2005. He is perhaps best known for an ingenious S-shaped airline seating arrangement that won the Interior Design Excellence Awards' Grand Prix in 2001. British Airways adopted the seats, which afford enough room to fold out into a flat bed, in both its business class and first class cabins. He also teaches industrial design at Hongik University in Seoul.
Aside from working for the firm where Ive cut his teeth, there is little evidence that Lee's philosophies overlap those of the renowned Apple designer. For one, Lee started at Tangerine some six years after Ive left for Apple.
Tangerine was founded in 1989 by Martin Darbyshire, its current CEO, as well as Clive Griner. Ive joined Tangerine in its second year, and was one of the first four people at the consultancy. He eventually left for Apple after working on "Project Juggernaut" for the company.
Former Apple design chief Robert Brunner discovered Ive through a contract with Tangerine and, after seeing his work, tried to lure him away from his work in the U.K. to Cupertino. As Ive put it in a recent interview, he had to choose between working with Apple and designing bathroom fixtures for a British ceramics company.