BlackBerry CEO prods regulators for 'app neutrality,' wants cross-platform iMessage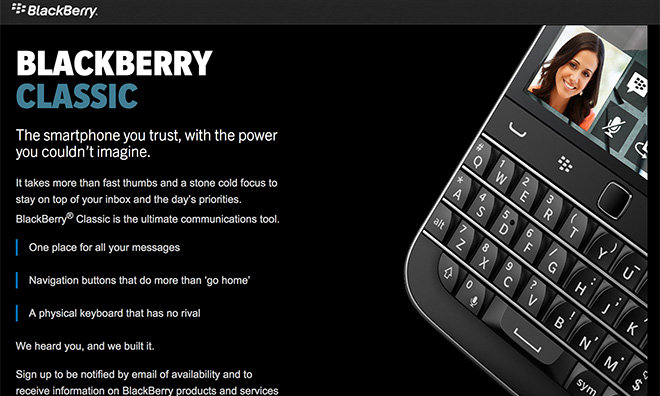 Comparing the net neutrality debate to the expansion of railroads in the 20th century, BlackBerry CEO John Chen on Tuesday called for authorities to force companies such as Apple and Netflix to make their services available to all consumers, regardless of platform.
"The carriers are like the railways of the last century, building the tracks to carry traffic to all points throughout the country," Chen wrote in a blog post adapted from a letter sent to members of Congress. "But the railway cars travelling on those tracks are, in today's internet world, controlled not by the carriers but by content and applications providers. Therefore, if we are truly to have an open internet, policymakers should demand openness not just at the traffic/transport layer, but also at the content/applications layer of the ecosystem."
Chen specifically called out Apple's iMessage and Netflix as examples of two popular services which are not available to consumers running BlackBerry devices. Developers' preference to support only the two largest platforms has created "a two-tiered wireless broadband ecosystem, in which iPhone and Android users are able to access far more content and applications than customers using devices running other operating systems," he argues.
As expected, Chen pointed to BlackBerry's own "content neutrality" strategy, which has seen the company open up both BlackBerry Messenger and BlackBerry Enterprise Server to iOS and Android. That is a relatively recent tactic, however, as both services were only available to BlackBerry subscribers for nearly a decade after their introductions.
The decision to open up BBM was reportedly a source of major internal strife at BlackBerry, with company co-founder Jim Balsillie pushing hard for the move and severing all ties to the company when then-CEO Thorsten Heins killed the plan in 2012. Only after the abject failure of BlackBerry's 10-series smartphones, which left the company even further behind Apple's iOS and Google's Android devices, was the program reinstated.
Chen was a prominent figure before taking the reins at BlackBerry, and the company remains a major player in the enterprise. Neither of those are likely to help push through the idea of "app neutrality," however, given the economic burden it would place on smaller companies and the highly intrusive nature of such regulation.