Federal court levies near-$1M fine against Ryan Seacrest's 'Typo' iPhone keyboard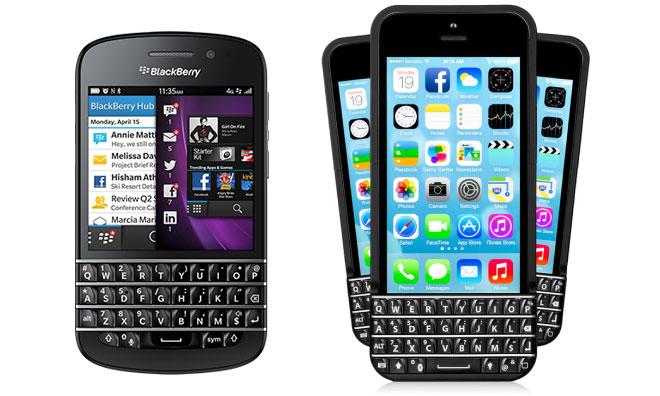 AppleInsider is supported by its audience and may earn commission as an Amazon Associate and affiliate partner on qualifying purchases. These affiliate partnerships do not influence our editorial content.
Typo, makers of a BlackBerry-like keyboard accessory for the iPhone, were ordered Wednesday to pay the Canadian smartphone maker $860,000 plus attorneys' fees and costs after failing to heed a sales injunction handed down last March.
BlackBerry filed suit against Typo — Â backed by entertainment industry veteran Ryan Seacrest — Â in January of last year, alleging that Typo had "blatantly copied" BlackBerry's own keyboard. BlackBerry won a sales injunction three months later, and Wednesday's fine is a result of Typo having sold some 19,000 keyboards in direct violation of that injunction, according to Reuters.
Typo has since redesigned its accessory, and the company said that Wednesday's ruling had no effect on the second-generation unit. Typo is also planning to release a version for the iPad Air, though it is unlikely to face similar trouble.
BlackBerry initially sought $2.64 million in fines, and Typo argued that any sales of its keyboard did not constitute a loss to BlackBerry. U.S. District Judge William Orrick classed Typo's arguments as "not so clever attempts to evade the court's preliminary injunction."
"The amount of sanctions awarded is only a third of what BlackBerry sought and is directly tied to additional revenue that Typo could have expected from its illegal conduct," Orrick wrote.