Apple's Oscars ad shot entirely on iPad Air 2, features voiceover by Martin Scorsese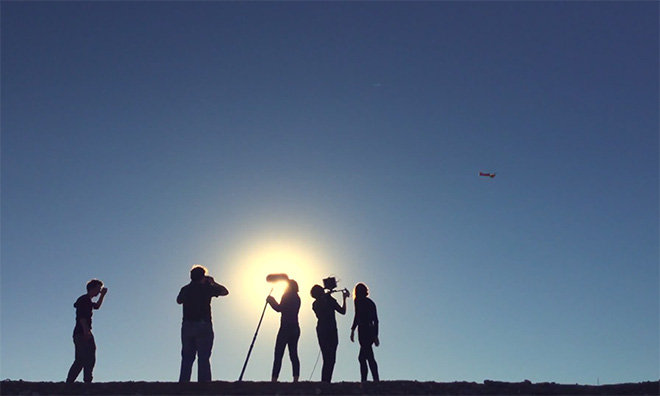 Just in time for the Academy Awards, Apple on Sunday released a new TV commercial focusing on the filmmaking process featuring footage captured on the latest iPad Air 2 and a voiceover by acclaimed Oscar-winning director Martin Scorsese.
The minute-long spot, aptly titled "Make a film with iPad," was shot entirely on iPad Air 2 and throws a spotlight on student filmmakers attending the Los Angeles County High School for the Arts, who scripted, shot and edited three separate projects using iPad hardware provided by Apple.
In the ad, snippets of the students' work are interlaced with behind-the-scenes footage — also captured on iPad Air 2 — all of which plays under excerpts from Scorsese's 2014 commencement speech to the NYU Tisch School of the Arts. The director's poetic address speaks to the necessary trials and tribulations inherent to the creative process.
"For your work, for your passion, every day is a rededication," Scorsese says. "Painters, dancers, actors, writers, filmmakers, it's the same for all of you, for all of us. Every step is a first step, every brush stroke is a test, every scene is a lesson, every shot is a school. So, let the learning continue."
As with other recent Apple spots, the Oscar ad sees apps play a starring role beside the company's hardware. Among the featured software LACHSA students used to realize their respective short films are script writing app Final Draft Writer, camera app FiLMiC Pro and color processing app VideoGrade. Apple also featured its own GarageBand app, which was used to edit sound captured with the Apogee MiC microphone for iPhone, iPad and Mac.
The ad wraps up with the tagline "Everything changes with iPad," the same phrase applied to Apple's music-minded Grammys commercial from February.