Apple Watch wins prestigious iF Design Gold Award ahead of public debut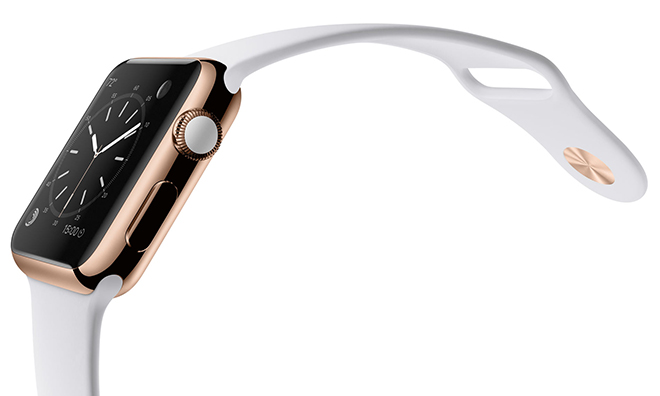 Before an expected launch in April, Apple's upcoming Apple Watch was given top honors at the 2015 iF Design Awards, an annual industrial design competition dating back to 1954.
Announced at the International Forum's awards gala in Munich, Apple Watch was one of only two products in the telecommunications category to win a coveted gold award. Overall, 1,124 products were granted an iF Label, while only 47 won the gold award for excellence.
The device went up against more than 3,200 other designs in the Product discipline, the largest iF award segment that covers a number of commercial industries, including vehicles, medical devices, smartphones, computers, tableware, kitchen equipment, furniture, bathroom products and more.
The idea of combining classic materials such as leather and metal with state-of-the-art technology to create a very individual fashion accessory has resulted in a delightful product offering a holistic user experience. The Apple Watch scores highly for each design detail and is an altogether extraordinary piece of design. For us, it is already an icon.
According to iF, the jury evaluated each product based on a number of criteria, including design quality, workmanship, choice of materials, degree of innovation, environmental friendliness, functionality, ergonomics, visualization for use, safety, brand value and branding, and universal design.
While Apple has discussed Apple Watch design and keystone features at length, the company has been less than forthcoming in presenting full hardware specifications and pricing details. In a recent report, analyst Gene Munster estimated mid-tier Apple Watch models will retail for $499 to $549, depending on customization options, while the high-end Apple Watch Edition could sell for $4,999.
Apple is widely expected to further detail Apple Watch at an upcoming special media event next week. AppleInsider will be on hand for the March 9 event with live coverage starting at 10 a.m. Pacific.