BMO forecasts 19M Apple Watch sales in 2015, with more than half selling in holiday season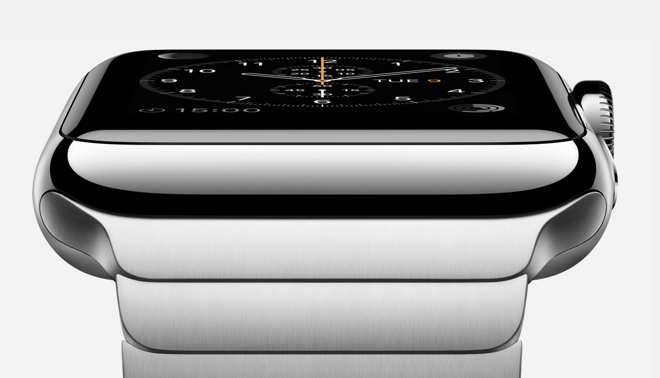 AppleInsider may earn an affiliate commission on purchases made through links on our site.
Momentum for the Apple Watch will likely take a short time to build driven mostly by apps, one analyst believes, with sales quickly escalating to 10 million units in the holiday 2015 shopping season.
Keith Bachman of BMO Capital Markets believe Apple will sell 19 million Apple Watch units in calendar year 2015, with more than half of those being sold in the December quarter. His prediction was issued in a new note to investors this week, a copy of which was provided to AppleInsider.
Bachman is bullish on the Apple Watch, but he believes it will take some time for applications to be built that will truly sell the public on the upcoming wrist-worn device.
His estimates suggest there will be an installed base of more than 484 million iPhone users as of December 2015. Sales of 19 million Apple Watch units would equate to 3.9 percent of the total user base.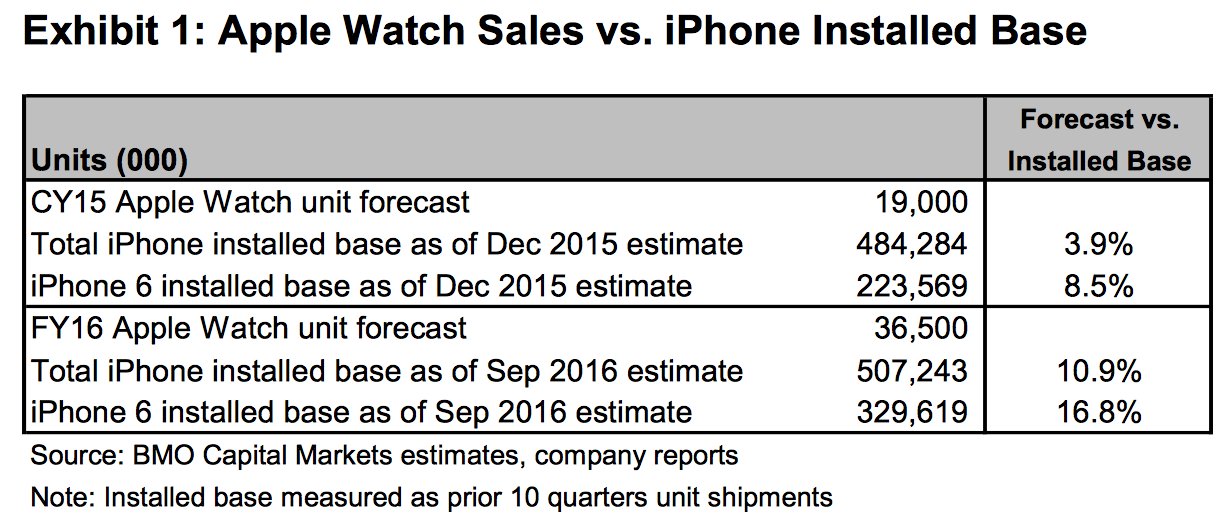 For fiscal year 2016, Bachman believes Apple will sell 36.5 million of the Apple Watch, growing to 10.9 percent of iPhone users by September of 2016.
Bachman's confidence in the Apple Watch comes despite the fact that there is still much not known about the wearable. In particular, he's especially curious to find out final pricing, application availability, and battery life.
Regarding the high-end price point, BMO's analyst isn't concerned if the 18-karat gold Apple Watch Edition sells for more than $10,000. He suspects Apple will sell very few units at that price, as most high-end watch consumers will opt for a brand like Rolex that can stand the test of time.
Bachman also isn't concerned about suspected battery life of around 24 hours. He noted that most consumers have become accustomed to recharging their iPhone at night by their bedside, and he expects Apple Watch users will do the same.
BMO has maintained its price target of $135 for shares of AAPL, along with an "outperform" rating.