Yelp comes to Apple Watch in latest app update, brings nearby business discovery, search, ratings, more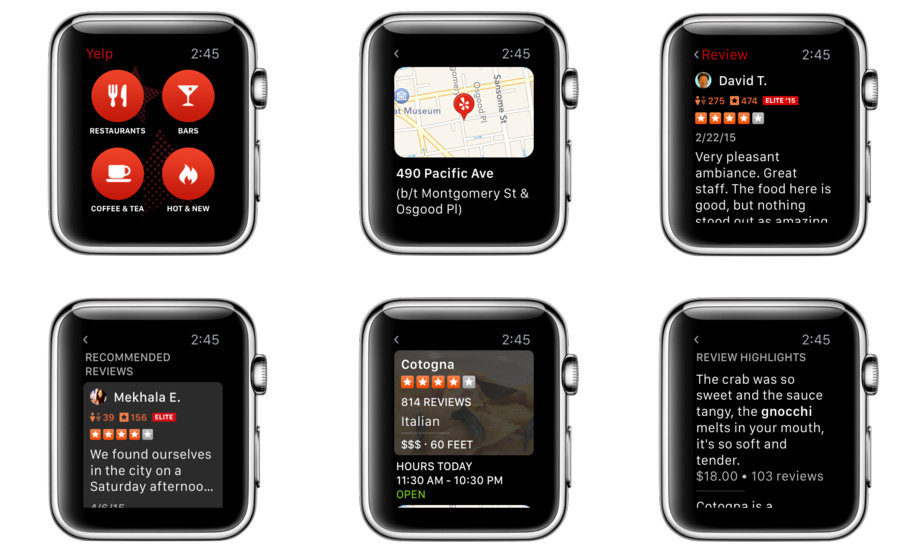 In the buildup to Apple Watch's debut next week, Yelp on Thursday updated its app with support for the wearable, bringing direct wrist access to tentpole features like nearby businesses, reviews, address lookups and more.
Yelp version 9.7.1 appears to be a special update dedicated to adding support for Apple Watch, a device primed for use with retail discovery and navigation services.
With Apple Watch compatibility, Yelp helps users find nearby hotspots like restaurants, bars, coffee shops and other businesses without having to pull out their iPhone. In addition, a search feature can locate specific businesses, complete with vital information like phone numbers, hours and even maps.
The usual customer reviews and ratings are included as scrollable onscreen text, though the font looks to be quite small. Users can rely on Handoff to jump on iPhone to add reviews, take photos or make a call. Checking in to a business also requires an iPhone.