Third-party iPad software to blame in delay of American Airlines planes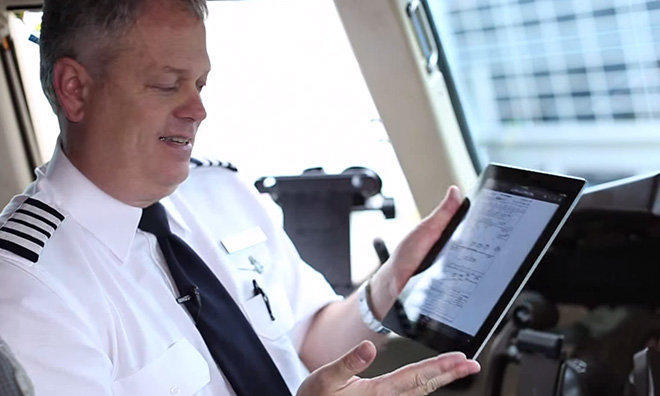 American Airlines on Wednesday said it identified an issue that delayed some 70 planes on Tuesday after crew iPads crashed, blaming the kerfuffle on mismanaged third-party software, not Apple hardware.
According to an American Airlines representative, an updated runway map for Ronald Reagan Washington National Airport pushed out to iPad-based electronic flight bags conflicted with a previous version, reports Re/code. Crew who downloaded and accessed that specific map experienced a glitch that caused their iPads to crash.
"That's why it was not system-wide or a fleet type problem," said Casey Norton, an American Airlines spokesman. "It's when the pilot accessed a particular map."
American relies on the Jeppesen Mobile Terminal Chart app for its EFB backbone, software approved for gate-to-gate use by the Federal Aviation Administration. The carrier was one of the first major airlines to move away from heavy traditional flight bags and by June 2013 had iPad EFBs operational across its entire fleet.
As the company awaits a fix, pilots have been instructed to view the updated runway map in a different app, obtain a paper version or delete and re-install the Jeppesen app, the publication said.