iOS-exclusive Periscope torpedoed Mayweather-Pacquiao PPV sales, promoter says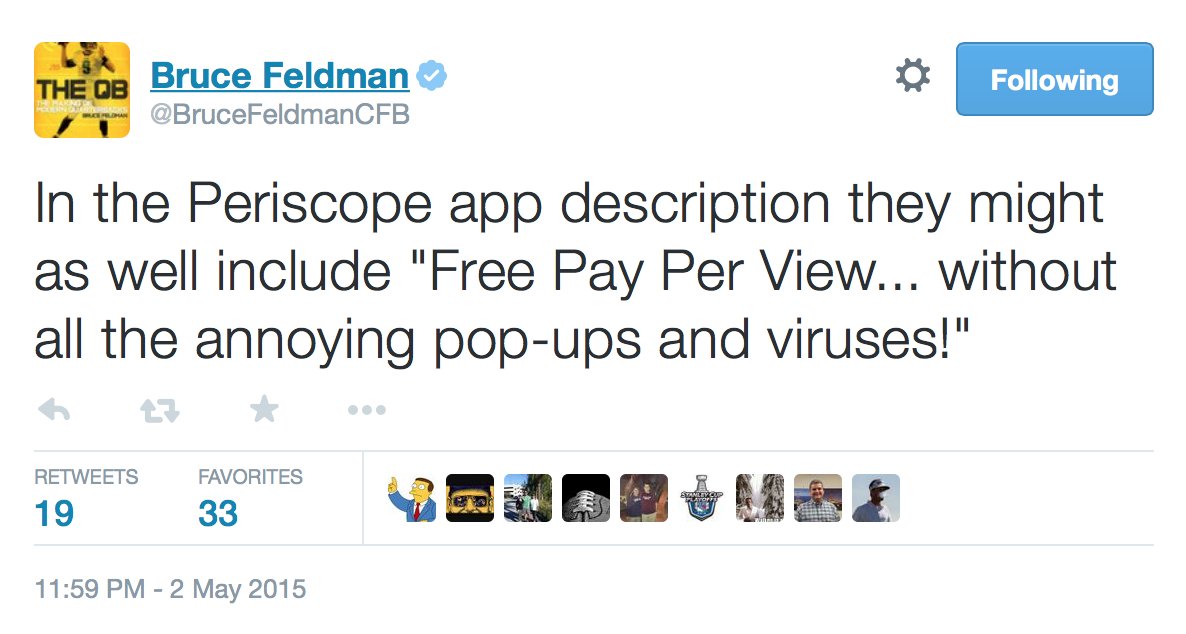 Even after shattering pay-per-view records, at least one person involved in the "fight of the century" believes it could have been even bigger without the availability of illegal video streams through Twitter's iOS-exclusive Periscope app.
"We'll have to pursue any people who are allowing people to distribute something that is behind a proprietary wall," Top Rank president Todd DuBoef told the Los Angeles Times. "We'll have to challenge those technology companies that are facilitating it and we're going to have to take a legal position against them."
Top Rank, owned by legendary boxing figure Bob Arum, promotes Manny Pacquiao's fights.
Thousands of people tuned in to Saturday's event — which featured a matchup between Pacquiao and Floyd Mayweather Jr. — via Periscope after fans who did order it up on pay-per-view used the app to stream video of their televisions. Some streams climbed to as many as 10,000 viewers before being shut down or turned off.
This has been a recurring problem for televised sporting events essentially since internet-based live video became practical, though it's not clear how many of those who watched the decidedly low-quality Periscope versions would have spent the money to buy the fight in the first place. Viewers in the U.S. were asked to spend as much as $100 for the privilege of watching Mayweather "win" by decision.
Twitter said that it closed 30 streams after receiving 66 reports of copyright infringement during the bout, according to ESPN.
DuBoef promised legal action not only against Twitter, but also against individual users, though it remains to be seen if Top Rank will be allowed to acquire that information. It's also unclear whether Periscope streams would be covered under the safe harbor provisions of the Digital Millennium Copyright Act, which would absolve Twitter of responsibility.
"When we start finding out more about it and identify the people who are posting on social media we'll know their names and we'll definitely go after them," DuBoef said.