Review: Phiaton's BT 220 NC earbuds may sound good but are awkward to use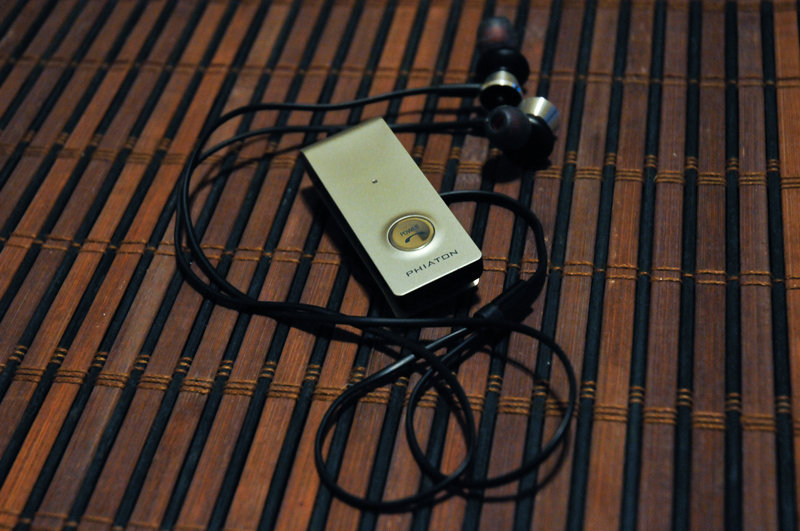 Phiaton's BT 220 NC earbuds will certainly do the job for people who need a pair of Bluetooth headphones for their iPhone or iPad, but some basic inconveniences keep it from being something to recommend.
As with most Bluetooth headsets, the BT 220 NC is designed to be used with mobile devices, and the setup process could hardly be simpler in that regard. When it powers on for the first time, the 220 automatically searches for a nearby Bluetooth audio source. On an iPhone or iPad, pairing then just involves going into the Bluetooth menu under Settings.
For many non-Apple devices the process should be even easier, thanks to NFC technology that pairs the earbuds after a quick swipe.
Audio output is loud and clear. Potentially too loud actually, since in testing we ramped up the volume and found higher levels physically painful. Bass response was adequate, but nothing better — fans of house, rap, and other kinds of bass-heavy music should certainly stay away. People who listen to content like synthpop or podcasts though may be satisfied.
Active noise cancellation is really the key draw of the earbuds. Phiaton claims its technology can eliminate 95 percent of ambient noise, and that's not hard to believe. Switching the option on will all but kill rhythmic background sounds like cars and fans, which could be invaluable for people who fly or ride the subway on a regular basis. Somehow the 220 NCs seem to be even more effective at this than a previous Phiaton product we tried, the PS 210 BTNC.
Awkward design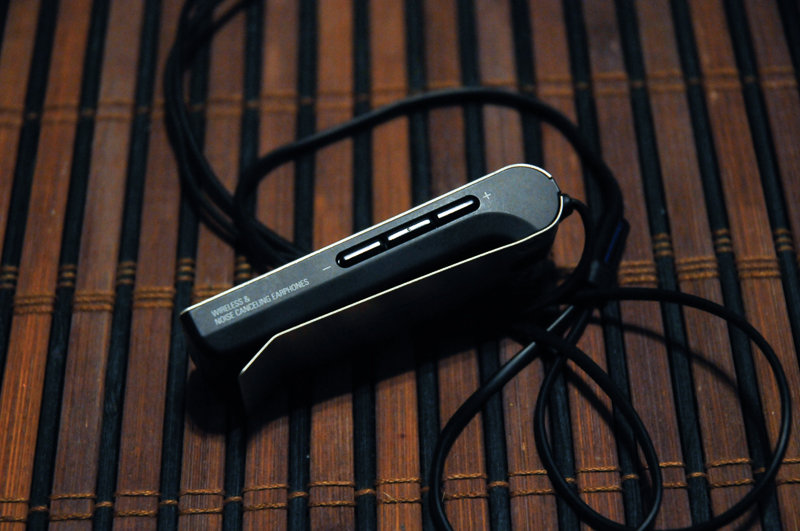 The company has taken a big step backward, however, when it comes to usability. Instead of a small thumbstick for track and volume control for instance, listeners have to use a set of buttons on the side of the remote. These are far too easy to hit accidentally, especially when trying to clip the remote onto clothing, and overlapping button functions make it easy to change tracks when trying to change volume, or vice versa.
That metal clip is frustrating in its own right. It's far too tight, which is one of the major reasons someone might hit buttons by accident. Because there's no hinge it often takes two hands to attach it to something, and the remote's cable is so short that it can barely reach the end of a short sleeve, much less a pants pocket or waistband.
The one design improvement seems to be in powering on and off. This is done by holding the Call Answer button for a few seconds, and makes far more sense than a separate switch like the one on the 210 BTNC.
Conclusion
Simply put though, earbud shoppers should probably look elsewhere. Sharp audio and excellent noise cancellation are meaningless if actually wearing and using the 220 NCs is cumbersome.
Phiaton itself makes better options. In an era when smartphones are a primary way for people to hear music or even watch video, it's important to be a little discriminating when choosing how to listen.
Score: 2.5 out of 5
Easy pairing
Loud, crisp audio
Fantastic noise cancellation
Badly-designed button layout
Stiff metal clip
Short remote cable
Mediocre bass performance
Where to buy: