Rapper recorded album by posting up at NYC Apple Store every day for 4 months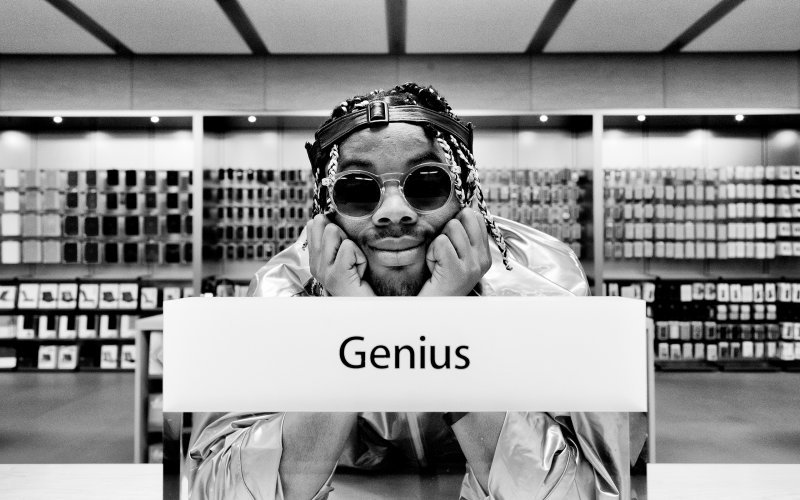 AppleInsider is supported by its audience and may earn commission as an Amazon Associate and affiliate partner on qualifying purchases. These affiliate partnerships do not influence our editorial content.
A New York-based rapper has taken the phrase "demo unit" quite literally, saying that he parked himself at Apple's SoHo store in Manhattan five days a week, for sixteen weeks, so he could use the store's display computers to record a full-length album.
Going by the name Prince Harvey, the little-known Dominican artist told The Daily Beast that he was forced to hatch his Apple Store plan after one computer broke down and another was stolen.
"I had a date, and I wanted to go to Chinatown to buy squid and I was rushing, and left the hard drive with everything plugged in, and when I came back, it was gone," Harvey said. "That's when I realized I need to step everything up to, like, maximum intensity— as far as motivation and desire [to complete the album] goes."
Harvey added that a pair of SoHo store employees were sympathetic to his plight and helped him get the time he needed. To preserve his editing sessions, he would e-mail files to himself, save them to a thumb drive, or hide them in the OS X trash — Â which is apparently not emptied when the store's display computers are reset.
With no musical training, Harvey paints himself as a pure artists who just wants to make a living doing what he loves and performing for anyone who will listen.
"But I do want money. I want to tour. I want to perform for different people," he added. "Shit, I'll go to Antarctica for the penguins if they're feeling it."