First 'Steve Jobs' review calls film 'must-see,' hails Michael Fassbender's 'enthralling' performance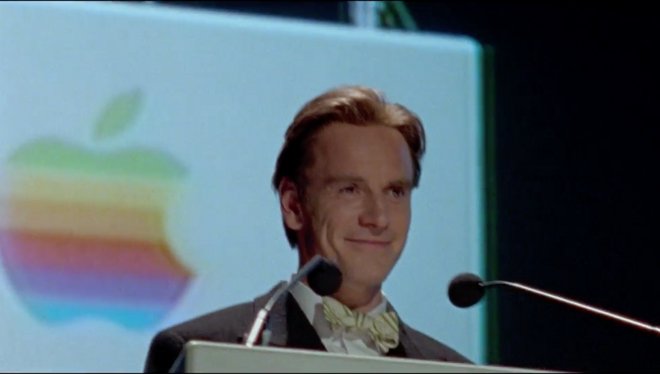 AppleInsider may earn an affiliate commission on purchases made through links on our site.
Writer Aaron Sorkin's forthcoming "Steve Jobs" biopic screened at the Telluride Film Festival this weekend, and the first review has emerged with considerable praise, calling the movie an unconventionally constructed, "brilliant" piece of filmmaking.
Variety's Chief Film Critic Justin Chang lauded the film as a "must-see" for a number of reasons, including an unconventional storytelling structure, as well as "an enthralling performance" by lead actor Michael Fassbender, who takes on the title role of the Apple co-founder.
"This is a film of brash, swaggering artifice and monumental ego, a terrific actors' showcase and an incorrigibly entertaining ride," Chang wrote.
The critic noted that screenwriter Sorkin's take on Jobs, based on the book by Walter Isaacson, is not "the most comprehensive account possible," going as far as to say some of the dramatic creations are "outrageous." But much like Sorkin's Oscar winning film about Facebook founder Mark Zuckerberg, the film takes creative liberties to portray Jobs as those around him saw him.
In the words of Chang, the film presents Jobs as "both an iconic visionary and a monster with a silicon chip where his heart should be."
Directed by Oscar winner Danny Boyle, best known for "Slumdog Millionaire," the film also stars Seth Rogen as Steve Wozniak, Jeff Daniels as John Sculley, and Kate Winslet as former Mac marketing head Joanna Hoffman.
The film will also screen at the New York Film Festival on Oct. 3, where it will have the distinction of holding the prestigious "Centerpiece" slot. It will then open to the general public on Oct. 9.