Aaron Sorkin's 'Steve Jobs' flops at the box office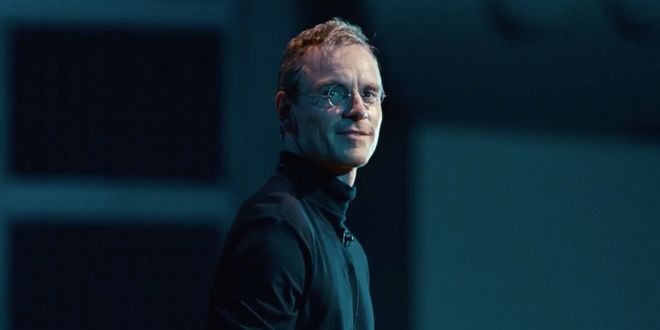 AppleInsider may earn an affiliate commission on purchases made through links on our site.
"Steve Jobs," the dramatic, fictionalized depiction of Apple's cofounder written by Aaron Sorkin and starring Michael Fassbender, has flopped on its national release, bringing in just $7.3 million for a film that cost $30 million to make.
The movie previously opened to the highest per-theater average of the year in a limited release involving just three theaters in New York City and Los Angeles, resulting in some predictions that the movie might bring in as much as $19 million over its opening weekend.
However, outside of key urban audiences, the film failed to attract interest across the 2,000 theaters showing it this weekend. An earlier movie titled "Jobs," staring Ashton Kutcher, similarly flopped when it brought in $6.7 million on its opening weekend, nearly as much despite poor reviews.
Variety senior film and media reporter Brent Lang called it "too brainy, too cold, and too expensive to make it a success. Moreover, Michael Fassbender, the electrifying Irish actor who replaced (Christian) Bale as Jobs, lacks the drawing power to open the picture."
The controversial bio pic has drawn significant criticism from Apple executives— and other tech industry luminaries who were close to Jobs, including Walt Mossberg— as being inaccurate and failing to capture the real identity of the man who had such a profound impact on consumer technology across many decades.
Audiences who knew of Jobs as Apple's master presenter of new products, a rockstar-like status as that developed as the company sprouted into a global powerhouse that radically shifted markets and set the standard for consumer electronics, are not likely to be interested in seeing a brooding adult drama that portrays him as a bad parent played by the android from Prometheus.
The movie is also arriving with strong competition for adult audiences, with Lang noting that "Steven Spielberg's 'Bridge of Spies,' Nancy Meyer's 'The Intern,' and the Johnny Depp mob movie 'Black Mass' are all appealing to older crowds, and there is a wealth of specialty films in limited release like 'Room' that are attracting the art-house set."
He cited Universal's domestic distribution chief Nick Carpou as saying, "We are going to continue to support the film in the markets where it is showing strength and we're going to continue to do it aggressively and proactively. The critics are there for it and the buzz in these markets is strong."
However, Lang noted that "It's still hard to see how the film turns a profit. The picture cost $30 million to make and at least as much to market. That means that 'Steve Jobs' needs to do at least $120 million in order to break even. Given that the film is dialogue-driven and lacks a major star, its foreign prospects seem bleak. It's almost entirely a domestic play, and so far it's only made about $10 million."