Facebook iPhone app gets 'Music Stories' tied to Apple Music, iTunes & Spotify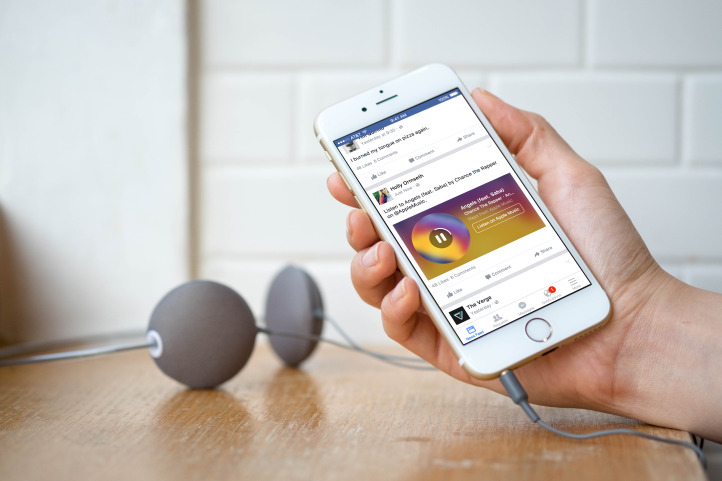 Facebook on Thursday inaugurated "Music Stories," a new kind of post format allowing people to listen to previews of songs or albums from various music services without having to switch apps.
People using the Facebook iPhone app can now make and see posts with 30-second samples from services including Apple Music, iTunes, and Spotify, depending on the source of the link. Facebook said it intends to add support for more services in the near future.
Posts with Apple Music or iTunes content will allow users to tap through to stream full-length songs and/or buy a track outright. Spotify posts will offer the ability to both stream tracks and save them to a library.
The company has also attempted to stem problems with iOS battery life. For some people, the Facebook app has been one of the leading causes of battery drain on their devices.