Tim Cook meets with UK finance chief to discuss Apple Pay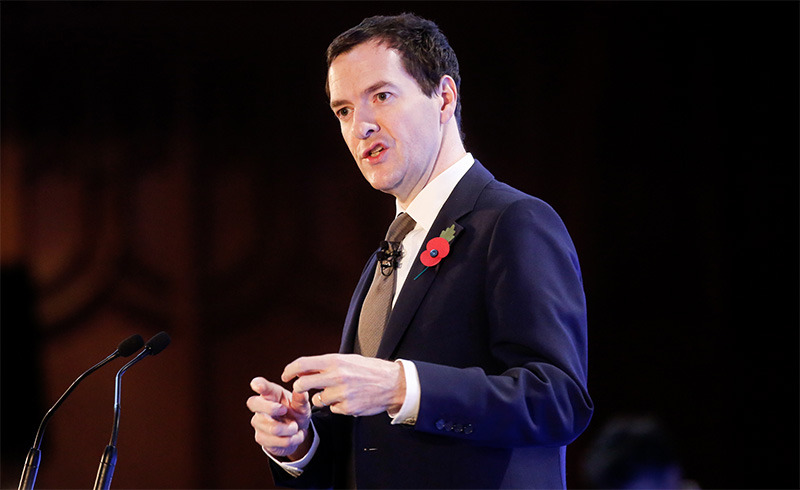 During a recent visit to the UK, Apple CEO Tim Cook sat down to discuss Apple Pay with Chancellor of the Exchequer George Osborne, suggesting the budding payments service could get a government-sponsored boost in streamlining adoption.
While details of the talk are unknown, Bloomberg reports Apple Pay was discussed at length during the Tuesday meeting, with Osborne later emphasizing the UK's ambitions to lead the world in financial technology. Britain's finance chief mentioned his talk with Cook at the Bank of England's Open Forum on Wednesday.
"I was thinking how extraordinary it was that you had a finance minister and the head of a tech company talking about the future of banking," Osborne said. "I want the U.K. to be the global center of fintech. We will go out of our way to make that happen."
As part of that thrust forward, Osborne said the UK is open to creating a fertile growth environment free of stifling regulation. Slow-moving financial policy is oftentimes a barrier to adoption as governments try to keep pace with the more fluid world of emerging financial technologies, a sector gaining momentum thanks to broad consumer initiatives like Apple Pay. He went on to say digital currencies are a focus for the UK, as they could one day soon be of great importance to the country's financial future.
Apple Pay launched in the UK three months ago with initial support from eight card-issuing banks and more than 250,000 retail outlets. More institutions are jumping on board, though major bank UK Barclays is not expected to support the protocol until 2016. In August, the UK Cards Association increased the cap on contactless payments, a change that enabled Apple Pay users to spend up to 30 pounds per transaction without entering a PIN or passcode.
Cook was in the UK to tout Apple's new iPad Pro, which he says is powerful enough to be a laptop replacement. The Apple chief also traveled to Ireland on Wednesday, where he announced the addition of 1,000 jobs to the company's international headquarters in Cork.
The visit comes as the European Commission investigates Apple's Irish tax practices, which the group alleges are in breach of European Union law. Findings were initially expected in June, but that date has since been pushed back to sometime after Christmas.