Apple again rumored to drop 3.5mm headphone jack from 'iPhone 7' for Lightning, Bluetooth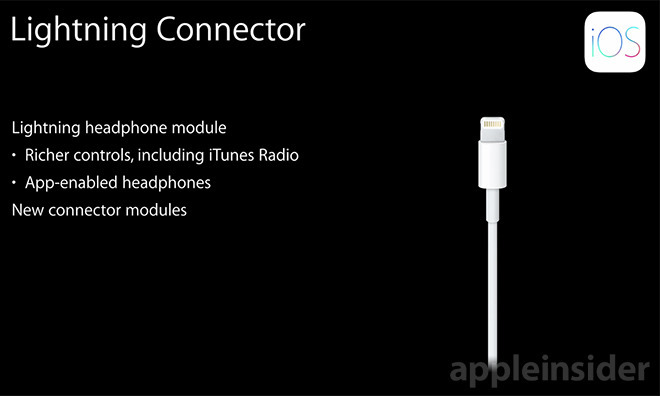 Rumblings out of East Asia again suggest Apple will ditch the industry standard 3.5mm headphone jack in favor of a Bluetooth wireless/Lightning audio solution, potentially forcing customers invested in the stalwart format to purchase new gear.
Sources from Apple's Chinese supply chain supposedly "confirmed" Apple's decision to switch away from the common TRRS 3.5mm jack when its next flagship handset debuts this fall, relying instead on wireless protocols, reports Anzhou. With the spec change Apple is not only looking to engineer thinner devices, but also to stimulate sales of new wireless headsets, the report said.
A separate rumor from WeiFeng, again citing inside sources, claims much the same, but adds Apple plans to include Lightning as a wired audio option. The hybrid solution could offer users a choice between "wired" and "wireless" audio output profiles depending on the situation, for example talking on the phone or listening to music.
It should be noted that AppleInsider cannot confirm the veracity of either report.
Japanese website Mac Otakara first reported on Apple's rumored headphone jack replacement in November. Despite no corroborating evidence, the topic is already polarizing Apple fans who on the one side see a move away from the aging industry standard as forward progress, while others are concerned that decades' worth of audio equipment investments will be made obsolete overnight.
Although details remain elusive, Apple was most recently thought to be preparing a Lightning version of its free EarPods headset, a tweak that requires a digital-to-analog converter be integrated into its plug. The company could provide backwards compatibility with existing hardware by including a Lightning-to-3.5mm jack adaptor with each iPhone or iPod purchase, though past product releases suggest such a component would be available only as an optional accessory.