Lawyer filing class action case against Apple called "manifestly incompetent" by federal judge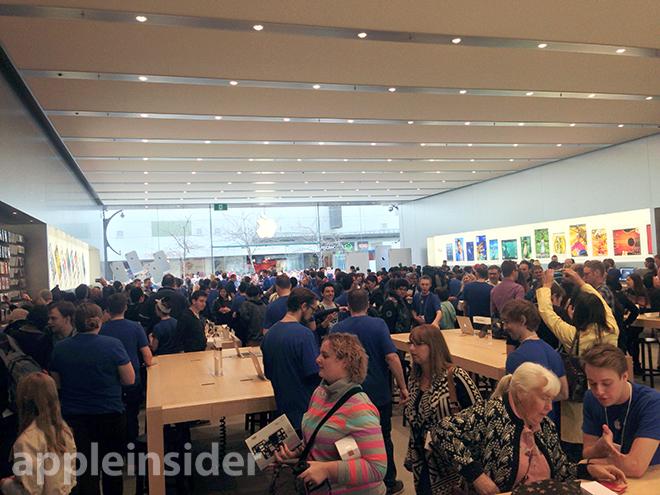 A class action lawsuit claiming that AppleCare service plans were a "fraudulent and unlawful scheme" has been rejected by U.S. District Judge William Orrick, who portrayed the case as a contrived invention "for the purpose of initiating this lawsuit."
The English v. Apple case, originally filed in 2013 in Galveston, Texas, revolved around AppleCare Plus extended service plans purchased by three plaintiffs who complained that they were given refurbished iPhones after complaining about an original purchase, according to a report by Joe Mullin of Ars Technica
However, two of the three plaintiffs, Patricia Adkins and Jennifer Galindo, were colleagues of Renee Kennedy, the lawyer who filed the lawsuit attorney who filed the case.
The third, Fabrienne English, got involved in the suit after being contacted while shopping, and ultimately "purchased or otherwise obtained" a dozen iPhones between February 2013 and March 2015.
The attorney filing the suit "repeatedly contacted Apple regarding the camera in the replacement device," and "repeatedly asked to be provided with a new iPhone in an Apple-branded box."
The AppleCare agreement offers "like-new" replacement for covered devices. Apple says its furnishes new or refurbished units, "equivalent to new in performance and reliability." Replacements are provided in a plain box, which the attorney called misleading.
The replacement phone English complained about was actually a new model, according to Apple's records.
The judge rejected the case's class action status, noting that the attorney's ongoing relationship with the plaintiffs and involvement in their purchase of AppleCare "strongly indicates" that the entire "dubious" case was an invented lawsuit conducted in a "manifestly incompetent manner," rather than a matter of actual aggrieved parties filing as part of a class action.
The judge added that Kennedy's "total lack of experience with class action litigation, and her pervasive failure to comply with basic federal and local rules and with my standing orders throughout the course of this litigation, further undermine English's request for class certification."
Without class action status, the case is unlikely to continue much longer, as the maximum damages that could be claimed would be negligible, even if the plaintiffs won their case revolving around brand new replacement iPhones supplied in a printed box.