Apple's rumored 4" iPhone update purportedly leaked again in new photo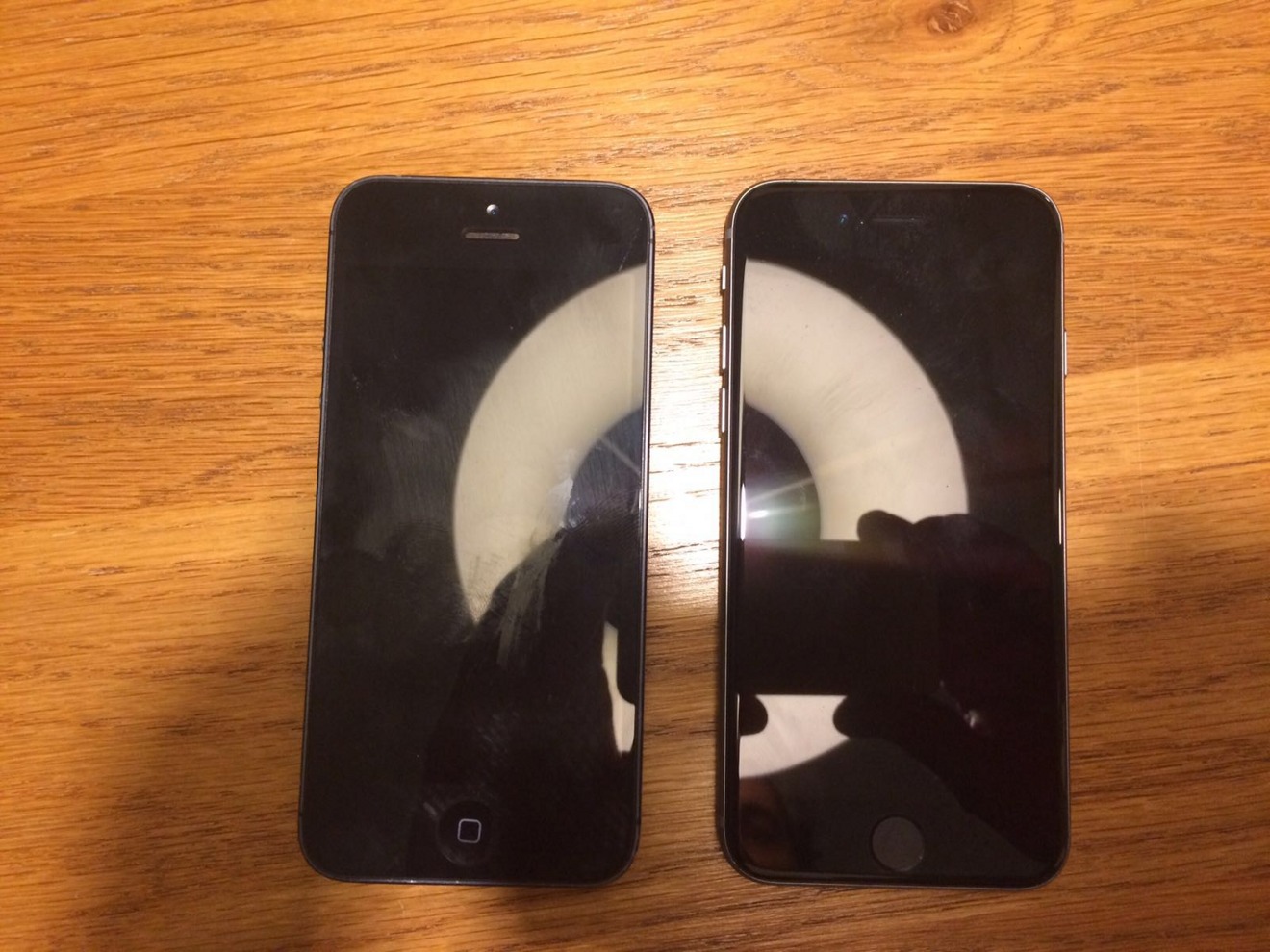 AppleInsider is supported by its audience and may earn commission as an Amazon Associate and affiliate partner on qualifying purchases. These affiliate partnerships do not influence our editorial content.
A picture of a device said to be Apple's latest rendition of an iPhone with a 4-inch display hit the internet this weekend, this time placed next to an iPhone 5 for comparison.
The device in the photo bears an identical design to the iPhone 6 series, just in a shrunken form factor that barely eclipses the iPhone 5 in size. The shot was shared by a user at Dutch tech site OneMoreThing.nl.
This marks the second time in a week that images of purported preproduction units have been seen — last Thursday, a white version was shown off in a video from China.
The size of the display is perhaps the only universally-accepted rumor about the forthcoming device. Some have said it would share a design more akin to the outgoing iPhone 5c, while leaked images suggest it will instead be a smaller iPhone 6.
Technical specifications are also up for debate; the device could ship with either the A8 or A9 chip, anywhere from 1 gigabyte to 2 gigabytes of RAM, and possibly Touch ID and Apple Pay.
There is even some question about the name. Some rumors say it will be marked as the "iPhone 6c," while others indicate that "iPhone 5se" will be chosen moniker.
Generally well-connected analyst Ming-CHi Kuo believes that the device will be somewhat of a cross between the iPhone 5s and iPhone 6, keeping the former's style and adopting the latter's curved cover glass.