How to watch March Madness on your iPhone, iPad, Mac or Apple TV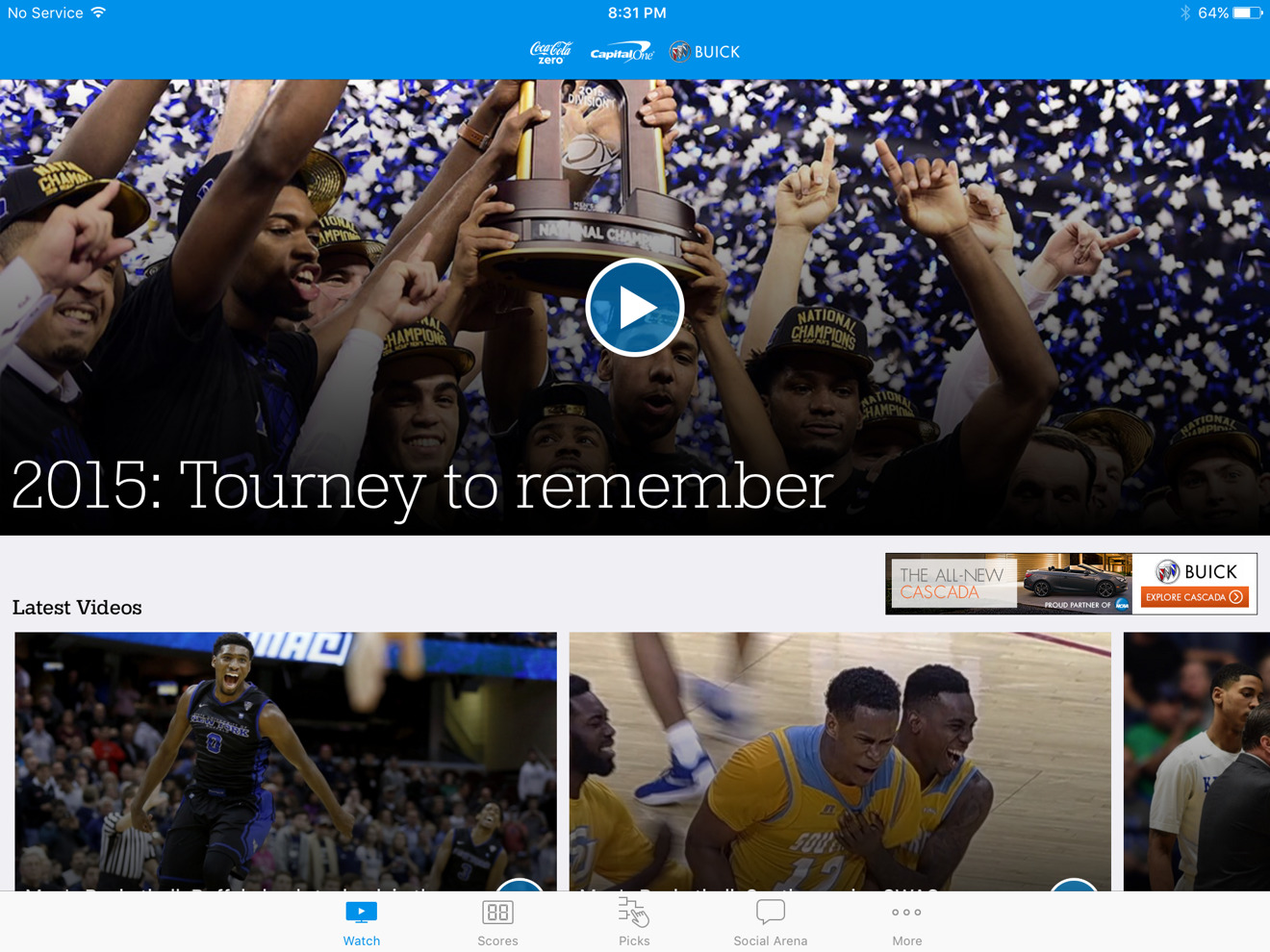 With league tournaments winding down, it's time to start filling out your brackets for March Madness. AppleInsider shows you how to watch Cinderellas bust them no matter where you are — even when you should probably be working.
Surprisingly, the NCAA continues to set the pace when it comes to making sure fans can watch games on whichever platform they choose. Though you'll still need a cable subscription for most things, it's possible to catch at least a little of the action for free.
Note: If you're a cord cutter but willing to pay for the tournament, you could also consider Sling TV. A standard "Best of Live TV" subscription will get you access to all three tourney-airing cable networks.
Games will be available via the NCAA's official March Madness website as well as CBSSports.com. As in years past, all CBS games will be available for free and you'll be able to watch up to three hours of TBS, TNT, or truTV games before being asked to authenticate — or more, with liberal use of private browsing.
If you have a strong Internet connection and a recent Apple TV, you can use AirPlay to stream video from your Mac to the television in fairly decent quality.
On your iPad, iPhone, or Apple TV
Despite four broadcast partners, you only need one app: NCAA March Madness Live. Just like the Web, you can watch for up to three hours (CBS remains entirely free) before you need to authenticate with a cable provider.
If you do have a cable subscription, the iOS app will let you AirPlay or Google Cast video from your mobile device to the Apple TV. It also supports iOS multitasking, for keeping track of scores while writing the great American novel.
For those who can't get enough of the tournament, the all-new Apple TV app comes with a split-screen view so you can watch two games at once.
If you have an Apple Watch, you can configure alerts for your favorite teams. It also makes it easy to surreptitiously check scores while you're in a meeting — whether it's personal or business.
March Madness officially kicks off today with Selection Sunday. The First Four play March 15-16, followed by the first round on March 17-18 and the second round on March 19-20.
The Sweet 16 airs March 24-25 and the Elite 8 comes March 26-27. The Final Four will be played on April 2 with the championship game on April 4.