Apple courted top Hollywood talent at Sundance for Apple TV original programming effort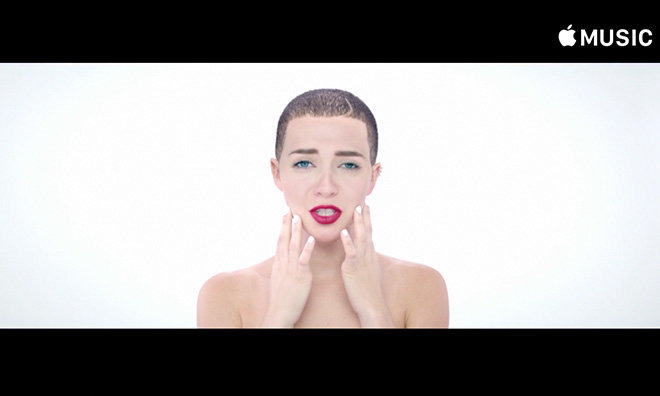 AppleInsider may earn an affiliate commission on purchases made through links on our site.
A report on Monday adds to ongoing rumors of Apple's behind-the-scenes push to produce original TV and movie content for Apple TV, saying the company met with top industry talent in private backroom meetings during this year's Sundance Film Festival.
According to the latest scuttlebutt, as relayed by Fast Company, Apple hosted invitation-only events at The Imperial Hotel in Park city, Utah during Sundance to discuss its future plans with filmmakers and other industry insiders. One source said the company is seeking out "triple A-list" talent for a series of shows to be marketed exclusively through Apple TV and iTunes.
Dubbed the "iTunes Lounge" by those invited, Apple's presence at Sundance was all business and largely under the radar, a rarity for an event famous for its splashy brand parties. As noted by one of Apple's guests, "They were definitely talking to the talent."
Rumors that Apple is looking to get into original video programming surfaced last August when Hollywood executives were approached with potential partnership offers from a group answering to SVP of Internet Software and Services Eddy Cue. Sources at the time likened the project to Amazon's recent contract hire of former "Top Gear" hosts Jeremy Clarkson, Richard Hammond, and James May.
Apple followed up Sundance by sending executives to hear show pitches in Los Angeles, the report said. The company is supposedly looking for original TV series that will be produced in-house and served up through an "exclusives" app on Apple TV and iTunes.
While sources describe Apple's strategy as "disorganized," today's report said Cupertino is taking a "two-lane approach" to original programming. One lane is dedicated to a series of short films, music videos and documentaries related to the music industry that will help promote Apple Music. The initiative is already underway, with Taylor Swift's exclusive concert video release in December and the recent announcement of a scripted TV show featuring Beats executives Dr. Dre and Jimmy Iovine called "Vital Signs."
The second prong, sources say, is a secretive push for original TV series along the lines of shows produced by Amazon and Netflix. Instead of building out its library one show at a time, however, Apple is reportedly looking to debut multiple series at once, a more aggressive approach that could instantly propel Apple TV into a must-have platform. Longtime VP of iTunes content Robert Kondrk is said to be helming the ambitious effort.