Apple Pay support expands to over 50 more US banks and credit unions [u]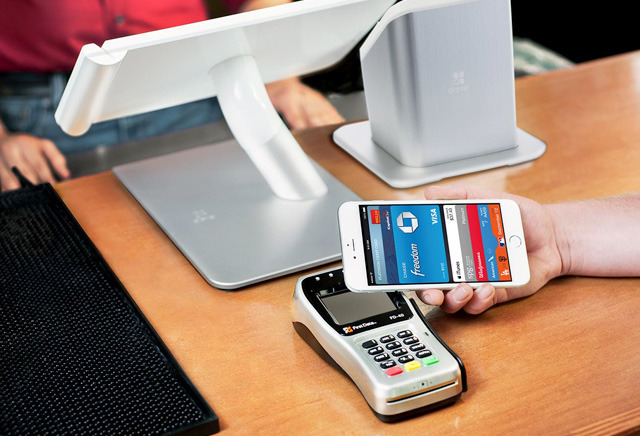 AppleInsider is supported by its audience and may earn commission as an Amazon Associate and affiliate partner on qualifying purchases. These affiliate partnerships do not influence our editorial content.
Following a market expansion into Singapore, Apple on Tuesday announced Apple Pay integration with 59 new U.S. card issuing banks and credit unions, bringing the total number of supported domestic financial institutions to 1,199. [Updated]
In what has become a monthly ritual, Apple posted the batch of Apple Pay additions to its running list of participating banks and credit unions. New institutions include:
Access Federal Credit Union
Alcoa Tenn Federal Credit Union
Audubon Savings Bank
Bank of Stockton
Barrington Bank & Trust Company N.A.
Beverly Bank & Trust Company N.A.
Champlain National Bank
Community Trust Bank
Connected Credit Union
Country Club Bank
Crystal Lake Bank & Trust Company N.A.
Englewood Bank & Trust
Financial Horizons Credit Union
Financial Plus Credit Union
First & Farmers National Bank
First Enterprise Bank
First Metro Bank
First National Bank of Chadron
First State Bank
First State Bank of Porter
FirstCapital Bank of Texas N.A.
Frontier Community Credit Union
General Electric Credit Union
Georgia's Own Credit Union
Greenville Federal Credit Union
Hinsdale Bank & Trust Company
Journey Federal Credit Union
Kentucky Employees Credit Union
Lake Forest Bank & Trust Company
Libertyville Bank & Trust Company
Metropolitan Bank
Midwest Bank
Mutual Security Credit Union
National JACL Credit Union
North Iowa Community Credit Union
Ohio HealthCare Federal Credit Union
Old Plank Trail Community Bank N.A.
Orange County's Credit Union
Otis Federal Credit Union
Pacific Postal Credit Union
Picatinny Federal Credit Union
PNC/BNY Mellon-Fidelity
PrimeTrust Financial Federal Credit Union
Queensborough National Bank & Trust Company
Schaumburg Bank & Trust Company N.A.
SouthWest Bank
St. Charles Bank & Trust Company
State Bank of Cross Plains
State Bank of the Lakes
Stock Yards Bank & Trust
Town Bank
Union Savings Bank
Union State Bank of Fargo
United Bank of Michigan
University Credit Union
University Credit Union
Village Bank & Trust
Wheaton Bank & Trust Company
Wintrust Bank
In February, Apple Pay's U.S. support infrastructure reached 1,000 participating card issuers, a milestone for the nascent mobile payments platform. The company regularly adds to its list as smaller regional banks and credit unions around the country jump on board.
Update: Although the University of Wisconsin Credit Union briefly appeared to have been removed from the Apple Pay roster, the institution is now simply listed as "University of Wisconsin."