New Immersion lawsuit adds Apple's iPhone 6s, MacBook to patent infringement row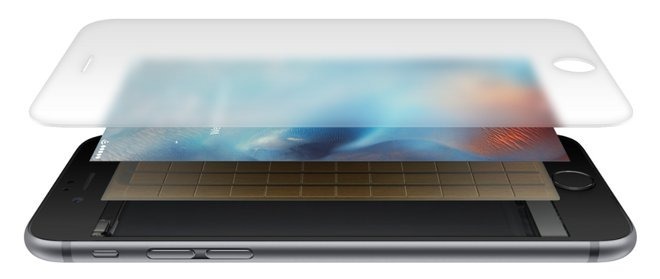 AppleInsider may earn an affiliate commission on purchases made through links on our site.
Immersion Corporation, a leader in haptic feedback technology, expanded its legal battle against Apple on Thursday with a new patent infringement suit targeting technology built into iPhone 6s and various MacBook models.
The lawsuit filed with the United States District Court for the District of Delaware claims Apple knowingly infringed on four owned patents relating to haptic technology, defined as physical feedback to user actions or UI events. Apple first debuted a true haptic engine in Apple Watch, and has since incorporated similar technology across its device lineup.
Immersion's latest assertion comes on the heels of an U.S. International Trade Commission complaint and lawsuit filed in the same Delaware court in February. All three cases name AT&T as a codefendant.
In today's complaint, Immersion cites owned U.S. Patent Nos. 8,749,507, 7,808,488, 8,581,710 and 7,336,260, each of which cover a facet of the company's in-house developed haptic technologies. Three claims go after Apple's 3D Touch tech, which combines a force-sensitive display and a linear vibratory motor, dubbed the Taptic Engine, to offer contextual vibratory feedback of z-axis user gestures.
Specifically, Immersion's '507 and '488 patents covering timing intervals and variable input pressure in haptic systems are being asserted against "Peek and Pop" operations on iPhone 6s and 6s Plus.
Introduced in Apple's most recent flagship smartphone, "Peek and Pop" is a function of 3D Touch pressure-sensitive gesture input that allows users to preview cross-linked content without opening a standalone app. For example, users can initiate a light press to "peek" a hyperlink contained within an email, while a deeper press "pops" the content into Safari.
Apple's "Quick Actions" feature, which presents a list of app shortcuts on the iOS home screen on a deep press event, is claimed to be in infringement of Immersion's '710 patent for "Systems and Methods for Haptic Confirmation of Commands." Quick Actions are enabled as a major function of 3D Touch.
Finally, Immersion is leveraging its '260 patent for a "Method and Apparatus for Providing Tactile Sensations" against Apple's Force Touch trackpad technology as included in the 12-inch MacBook, 13-inch MacBook Pro and 15-inch MacBook Pro. Force Touch is also included in the Magic Trackpad 2, which is likewise open to examination in Immersion's case.
Immersion is seeking compensatory and supplemental damages that could be tripled if Apple is found to have willfully infringed the asserted intellectual property.