E3 2016: 'Block'hood' represents the Mac at console-dominated gaming show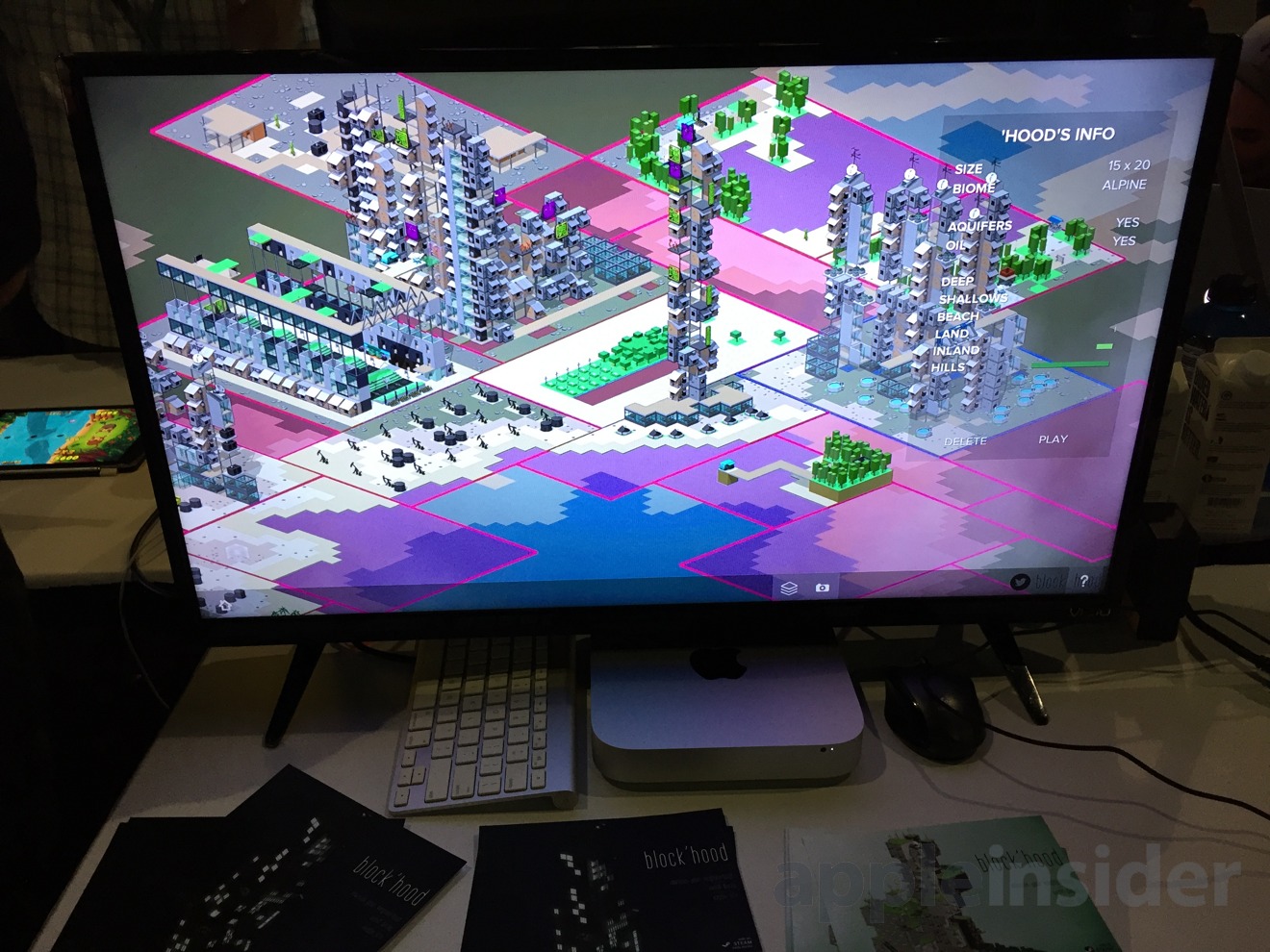 Though the annual E3 gaming expo is largely a showcase for traditional gaming consoles, AppleInsider still managed to find representation for Apple's macOS at this year's show in the form of "Block'hood," an eco-focused neighborhood-building simulator.
Los Angeles-based developer Plethora Project was in attendance at this year's Electronic Entertainment Expo, showcasing its game, which is currently available with Early Access via Steam as development continues. The independent title was shown off at E3 running on an Apple Mac mini, though it's also available on Windows PCs.
While it's not yet finished, reception for the Steam Early Access title has been rated as "Very Positive," according to the digital download service's user ratings. Priced at $9.99, the title "celebrates the diversity and experimentation of cities and the unique ecosystems within them."
The game features a striking axonometric 3D art style that allows players to build their city vertically. With an emphasis on both ecology and decay, the building blocks used by players depend on one another, and gamers must find the appropriate balance to keep their city growing upward.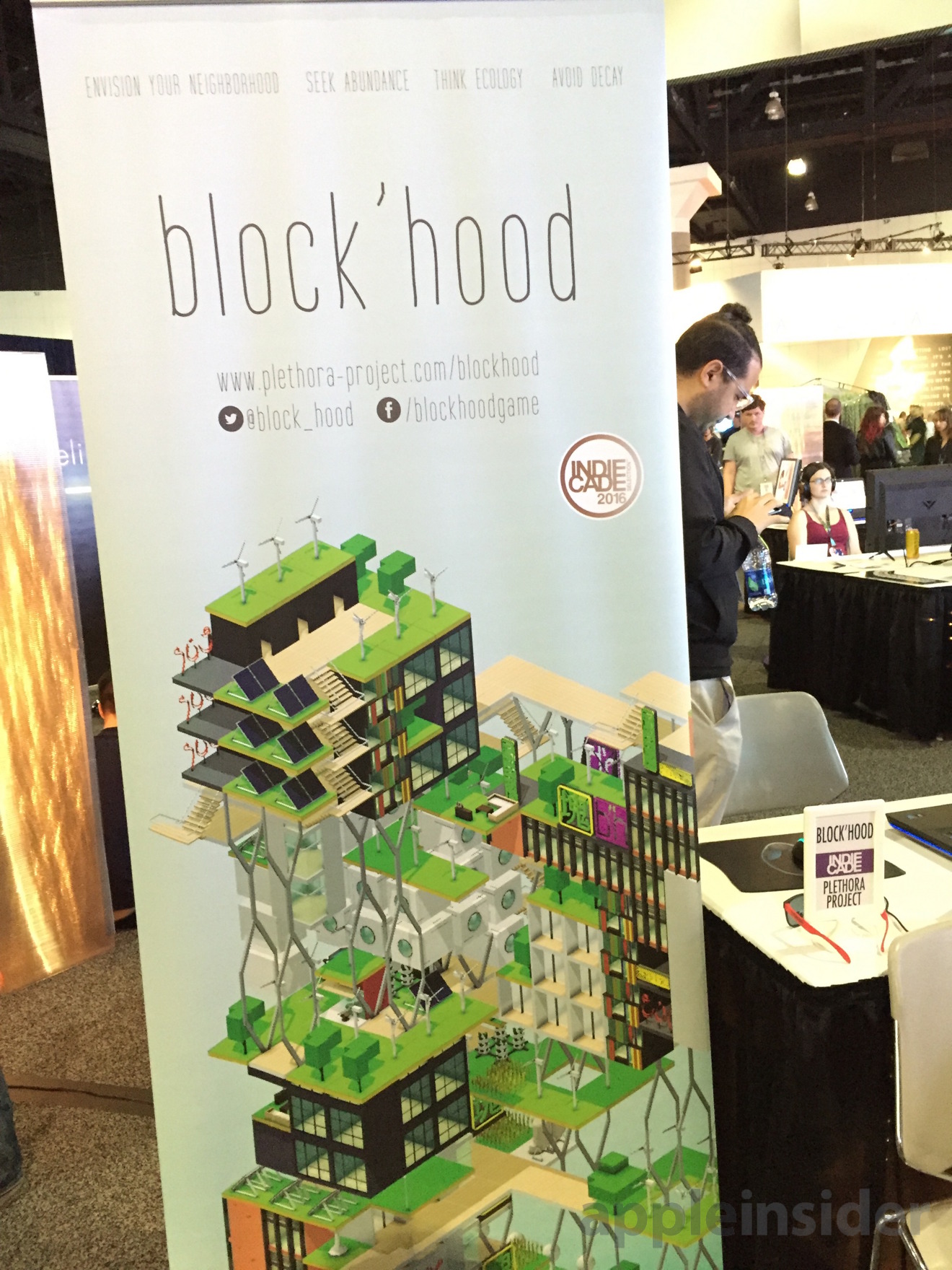 Each block created in the game has both inputs and outputs for specific needs — for example, trees need water, while shops need consumers. As the player's city grows, they must work to maintain balance and harmony within the ecosystem, or risk having buildings fall into decay.
The yet-to-be-finished game is fully playable, with six challenge levels, eight tutorial levels, and a sandbox mode. The final product will have improved performance, more tile options, plus many more challenge levels.
"Block'hood" launched on Steam Early Access in March. Plethora Project is targeting release in late summer or early fall of 2016, but those who support it in its current form can buy in at a 20 percent discount.