Longbow Research inaugurates Apple stock coverage with 'buy' rating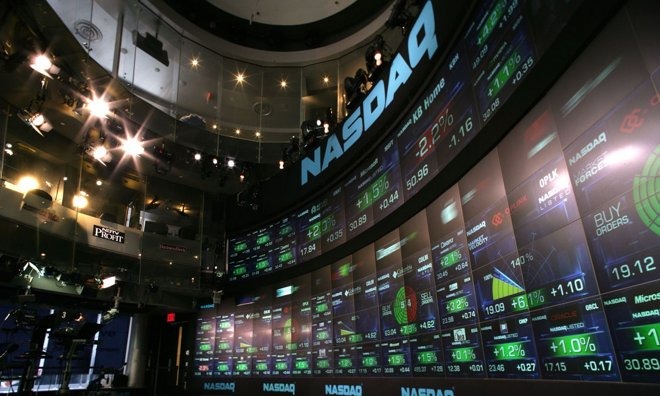 Investment firm Longbow Research initiated Apple stock coverage this week, assigning a 12-month target price of $125 and forecasting a rosy outlook for the Cupertino tech giant on expected strong iPhone user growth.
In an exhaustive 51-page research note to investors, obtained by AppleInsider, analyst Shawn Harrison views Apple as undervalued by as much as 21 percent compared to its peers. Importantly, faced with stiff competition in a saturated smartphone market, the company will be able to monetize on with a growing stable of internet services.
"We see AAPL as undervalued against stabilizing iPhone demand, a growing subscriber base that aids in AAPL's ability to monetize its ecosystem, optionality provided by the notable jump in R&D spend, and sizeable free cash generation," the note reads.
As it pertains to iPhone, Longbow's checks see steady order rates for "iPhone 7" as compared to iPhone 6s, but sales are not expected to return to iPhone 6 levels for some time. Apple saw its first ever iPhone sales decline in the second fiscal quarter of 2016 as iPhone 6s faced a tough compare against unseasonably high iPhone 6 demand in early 2015.
Looking ahead, the firm forecasts Apple's next-generation iPhone will drive continued user base growth ahead of a dramatic redesign expected in 2017. Unlike the usual tick-tock refresh cycle, Apple is rumored to launch a handset largely similar in design to current models later this year, saving advanced tech like an OLED display and curved glass panels for next year.
As Apple's existing install base stabilizes to an estimated 710 million users in 2016, Harrison sees room for growth in new markets like India. The firm also sees a potential upside in iPhone SE. Longbow forecasts a 9.7 percent decline in iPhone volumes for fiscal 2016 to 209 million, but predicts a recovery in the range of 3 percent year-over-year in 2017 with 215 million units.
Moving forward, Apple's services ecosystem will become increasingly important to its bottom line, Harrison says.
"We view AAPL's installed device base and ecosystem as a variant of the razor and blade model," Harrison writes. "We forecast spending on services by the installed base continuing to ramp globally as the more developed U.S. ecosystem replicates globally before turning into a highly profitable (the implied gross margin is 50-55%) annuity stream."
The report goes on to offer the broad strokes on Apple's current business, while touching on rumored products like Apple Car. No concrete predictions were offered on future products, though the report describes Apple's constantly rising R&D outlay as "significant." For the most recent quarter, the company earmarked $2.5 billion, or 5 percent of net sales, for R&D operations, up 31 percent year-over-year.
Apple is scheduled to reveal earnings for the third fiscal quarter of 2016 on July 26. AppleInsider will be covering the event live.