Apple debuts pair of new 'Shot on iPhone' ads with backyard wildlife focus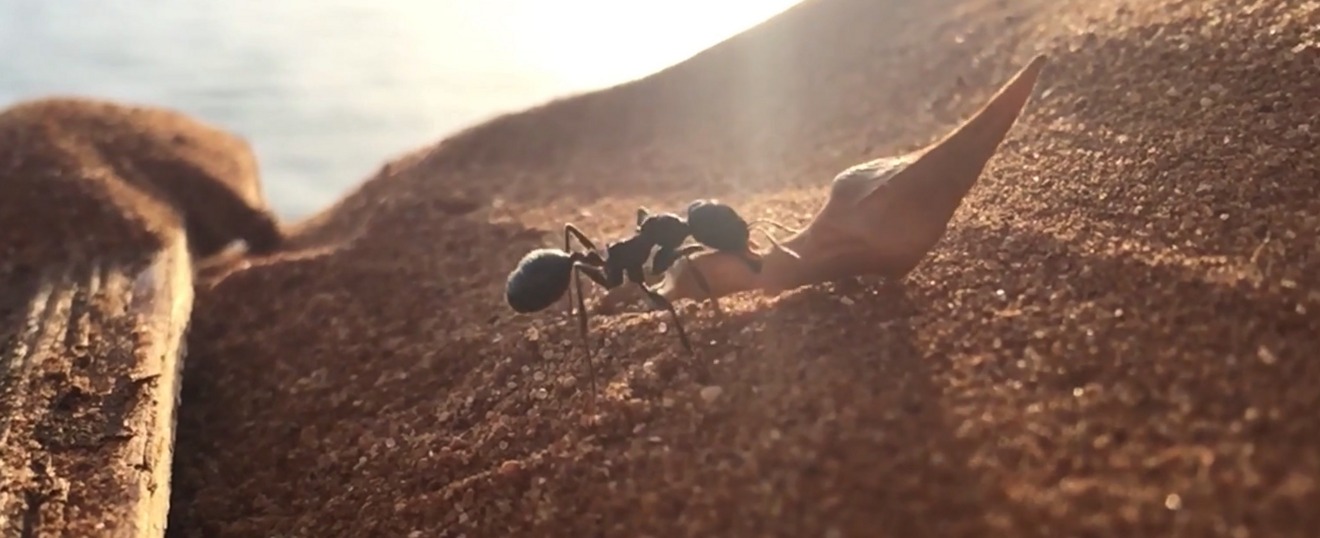 Apple on Monday made available two new advertisements from its award-winning "Shot on iPhone" campaign, highlighting nature and the iPhone camera's zoom feature.
The first video, simply titled "Shot on iPhone by Tim W" was shot in Tel Aviv, Israel, and is a close up video of an ant carrying a leaf fragment across a sand pile. The video is set to "Work" by Charlotte Day Wilson.
The second advertisement, similarly called "Shot on iPhone by Linda H" was filmed in Greater Sudbury, Ontario, Canada, and is a slow-motion close-up of a chipmunk trying to break into a peanut. The backing Track is "Season 2 (Episode 3)" by Glass Animals.
As is normal for the "Shot on iPhone" advertising campaign, each 15-second clip has been filmed by actual users of the iPhone, and has an accompanying soundtrack pulled from Apple Music. Spots from the multi-pronged campaign have shown up on TV, on huge billboards and around the web, each highlighting iPhone's ability to capture stunning images without special tools or software.