Genius Bar doesn't hire retired Apple engineer, fires up age discrimination debate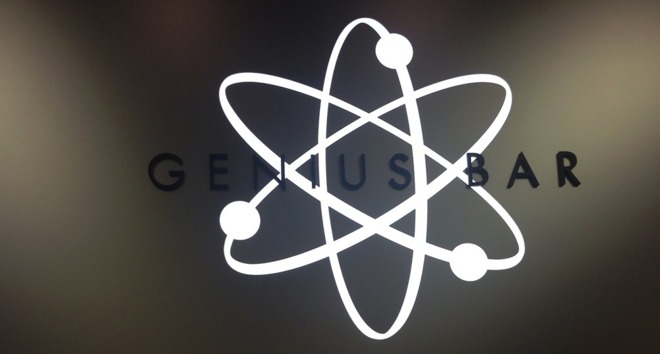 AppleInsider may earn an affiliate commission on purchases made through links on our site.
The Apple engineer responsible for the OS X migration to Intel was never called back after an Apple retail Genius interview, and an op-ed is again sparking discussion about alleged age bias in Silicon Valley.
In an editorial about workplace biases in The New York Times, the author addressed age discrimination giving as an example ex-Apple engineer J.K. Scheinberg attempting to get a job at an Apple retail store as a customer support representative at the Genius Bar. Scheinberg was a long-time Apple employee and was responsible for the first builds of OS X for Intel processors in the early part of the century.
"On the way out, all three of the interviewers singled me out and said, 'We'll be in touch,'" Scheinberg said. "I never heard back."
Scheinberg worked with Apple from 1987 up until his retirement in 2008. He started work with the company in 1987 the A/UX department, and worked on Rhapsody, as well as Intel OS X kernel development.
Scheinberg's case, and allegations of age discrimination, isn't the only public one. In 2010, 60-year-old Michael Katz sued Apple for promoting less senior and, in his view, less qualified individuals for the role of "Creative" at the Orlando, Fla. store that he worked at between 2006 and 2007.
"Each individual selected for the promotions sought by Katz was at least 15 years younger than Katz," stated the complaint. "Katz was passed over for promotion multiple times in favor of individuals with less seniority and inferior qualifications."
"Young people are just smarter." — Facebook CEO Mark Zuckerberg
Prior to the suit, Katz filed charges of age discrimination with the Equal Employment Opportunity Commission and Florida Commission on Human Relations (EEOC). The EEOC found "reasonable cause" that Katz was denied promotions by Apple because of his age.
Katz's case differs, as he was hired by the Apple store, but allegedly denied promotional opportunities as a result of his age.
Additionally, In 2012, Apple included the term "new grad" in job postings, allegedly seeking only younger applicants for some positions. The EEOC also got involved with the text of Apple's job postings.
"In our view, it's illegal," said EEOC Senior Attorney Advisor Raymond Peeler about the phrase on job postings. "We think it deters older applicants from applying."
The issue has been pervasive for years in Silicon Valley, and by extension, retail arms of the companies. Twitter, Google, Microsoft, and Facebook have all faced public suits, and media scrutiny, on the "new grad" and other age-related matters.
Famously, Facebook Chief Executive Mark Zuckerberg said that "young people are just smarter" at a conference in 2007.
Venture capitalist and co-founder of Sun Microsystems Vinod Khosla said in 2011 that "people over 45 basically die in terms of new ideas." Khosla was 55 at the time of his remark.
Both men have attempted to walk-back the statements, and claim that they were misinterpreted.
The EEOC is currently investigating Google, with data used by the regulatory group sourced from watchdog Payscale noting a median age of Google's workforce at 29. The median age U.S.-wide for coders is 43.