Apple debuts new videos promoting health, 107-second iPhone event recap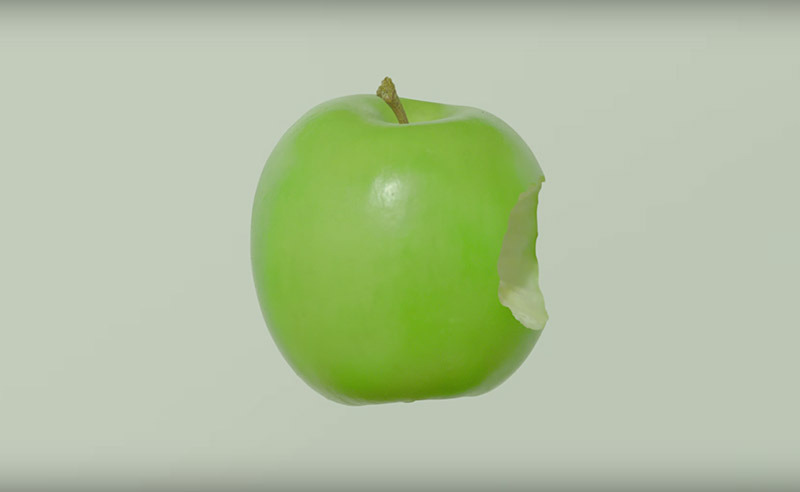 AppleInsider is supported by its audience and may earn commission as an Amazon Associate and affiliate partner on qualifying purchases. These affiliate partnerships do not influence our editorial content.
Following Apple's iPhone event on Wednesday, the company released a handful of videos showcasing the keynote and upcoming products, including iPhone 7, Apple Watch and AirPods, as well as five shorts promoting healthy life choices.
The first video deals with sleep. As Apple notes, we living in a modern world face a great number of barriers to a good night's sleep, many of which can be blamed on our portable devices. Finding a sleep rhythm — sleeping a proper amount of time at the right time — benefits our health, Apple says. Luckily, iOS 10 includes a few tools to help users get in some quality shut-eye, including Night Mode and a customizable alarm function that tells users what time they need to hit the hay.
Apple's second video "Everything's Connected," reminds viewers that movement helps relieve stress, and lower stress levels leads to better sleep, and better sleep better can prompt better eating habits, and so on. The short clip urges users to monitor and improve upon four key areas: movement, food intake, sleep and stress. Apple Watch can help measure all four, and with watchOS 3, users can even receive reminders to relax.
The third clip riffs on the notion that stress levels can have a huge impact overall health. Apple says to carve out some time each day to relax, or simply take a few deep breaths to calm your nerves. Sounds like something at which watchOS 3's new "Breathe" app might excel.
Apple's fourth promo deals with food, or rather the benefits of breaking down how much, how often and how well we eat. The company says users can create better eating habits by tracking what they eat over the course of the day.
Finally, Apple reminds us to move. Being active doesn't require a gym membership or hard exercise, all it takes is a commitment to move throughout the day.
Appropriate for today's media blitz, Apple's also posted videos introducing the world to iPhone 7 and iPhone 7 Plus. Aside from new black finishes, the handsets appear largely unchanged from the iPhone 6 series, but inside are dramatic hardware improvements highlighted by a new 12-megapixel camera module — two on the iPhone 7 Plus — a new A10 Fusion processor, water-resistant seals and stereo speakers.
Other major changes include a solid-state home button that mimics the old physical component with vibrations generated by a redesigned Taptic Engine. The phone also comes in two new colors: matte black and a special glossy jet black edition that promises to be a hot seller when iPhone 7 sees release next week.
Apple also published films introducing AirPods and Apple Watch Series 2, both of which made their way into today's onstage presentation.
Every year, certain online publications capitalize on Apple media days by truncating the company's official event videos, highlighting product announcements and cutting out more mundane segments like business figures. This year Apple decided to create their own. Titled "Don't Blink," the 107-second clip runs down today's entire live stream from Tim Cook's Carpool Karaoke ride with James Corden to iPhone 7. Product video snippets, B-roll footage and text fly by at a frenetic pace.
The videos are available to view on Apple's YouTube channel. Separately, a full version of today's live stream is now up on Apple's website.