Beats by Dre marketing chief to leave company in November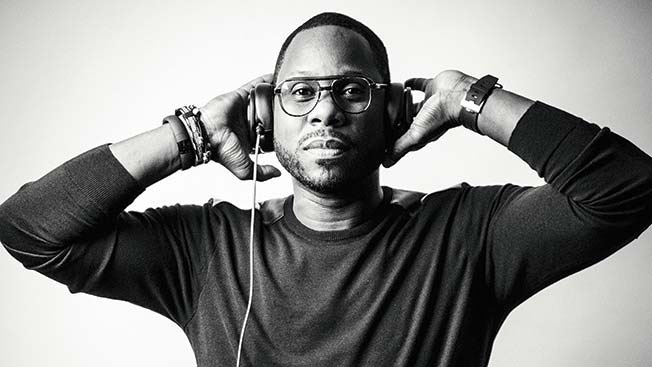 Omar Johnson, Beats by Dre chief marketing officer, on Tuesday announced he will leave the company in November after architecting a brand campaign some deem responsible for Beats' high-flying success.
Johnson moved up the ranks to become Beats' CMO just two years after joining the company in 2010, reports Fast Company. During his tenure, the marketing lead helped shape Beats by Dre headphones into a pop culture mainstay, mostly through fresh advertisements featuring athletes and musicians.
According to the report, Johnson worked with ad agency R/GA to line up endorsements from high-profile public figures, especially pro athletes who quickly turned from brand ambassadors to staunch supporters. The key is collaboration, Johnson told the publication.
With Beats, Paid endorsers had the chance to tell their story, not simply slap their name on a product. Johnson explained the process of creating Beats' memorable TV spot for the 2014 World Cup.
"Whether Luis Suarez wrapping his hand and kissing it three times, or Cesc Fabregas kissing the charm his girlfriend gave him with his two kids' names on it, they're all real," Johnson said. "So when I ask them to do that on camera, it's less about making an ad and more about how to celebrate what they do every day. And that's flattering on a more personal level. So by inspiring our athletes, it changes the ad making process."
The ad aired shortly after Apple announced its $3 billion acquisition of Beats' hardware and software divisions, the latter becoming the lattice on which the Apple Music streaming service was built. Perhaps not surprisingly, iPhone 5s featured prominently in the World Cup spot.
Though Apple has collaborated on certain Beats products, like last year's Beats Pill+ with Lightning connector, the Beats hardware team appears to operate with relative independence. Most recently, Beats integrated Apple's new W1 wireless chip into the Solo3 Wireless headphones and upcoming BeatsX and PowerBeats3 Wireless earbuds.
Exactly what Johnson plans to do after Beats is unclear. In the meantime, however, he will work on two global brand campaigns that are expected to launch in the near future.
"Omar Johnson is a one of the most talented marketing executives I've ever met and we couldn't have built Beats without him," said Beats co-founder Jimmy Iovine. "He has my support in his future endeavor."