iPhone 7 offers virtual home button in case of physical button's failure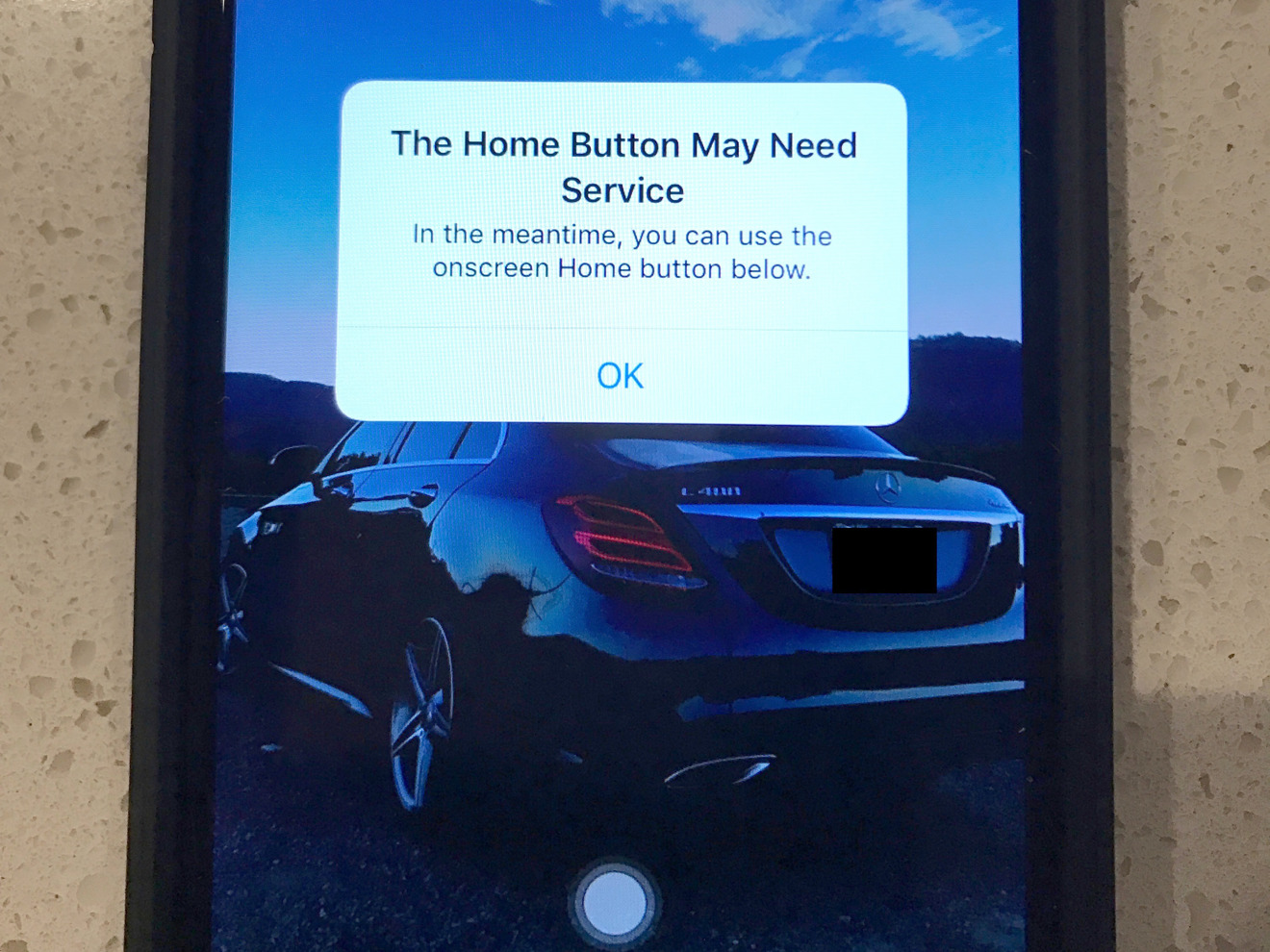 As a backup if its non-mechanical home button fails, the iPhone 7 can offer a software button akin to some versions of Android, owners have discovered.
A person on the MacRumors forums drew attention to the feature after encountering trouble with their phone suddenly shutting down. Powering it back on, they were greeted with an unusual "The Home Button May Need Service" pop-up, plus the software button at the bottom of the screen.
Rebooting initially caused the error message to go away, but soon the phone's Taptic Engine was vibrating three or four times in a row for each button press. Rebooting again left the hardware button non-functional.
Every iPhone and iPad to date has favored a physical home button. With Android devices, by contrast, their makers can decide whether or not they want one, the tradeoff being that while eliminating a hardware button shrinks the bottom bezel and reduces chances of failure, keeping it preserves screen space and offers more tactile feedback.
Apple is rumored to be switching to the first route with next year's iPhone model, which could offer an edge-to-edge OLED display. The challenge may be in figuring out things like embedded cameras and sensors, but Apple has already been working on patenting such technology.