Apple replaces Support Profile web tool with 'Get Support,' limits information to registered devices
In a move that increases security at the potential cost of usability, Apple recently changed its online technical support and service coverage monitoring tool to display information relating only to those products for which a user is registered through Apple ID.
Apple instituted the policy change by migrating its online Support Profile database to a new "Get Support" web asset. As noted by MacRumors on Monday, Get Support offers the same type of information as Support Profile — warranty coverage, technical support, repair tickets and more — but does not allow users to add devices outside of those registered to their Apple ID.
Since an Apple product can only be associated with one Apple ID at a time, the change makes it difficult for administrators of multi-device deployments such as small businesses or families to monitor, change or request support.
Further, the backend mechanism responsible for associating Apple ID data with the Get Support web tool appears to be under construction, as our tests showed unaccountable discrepancies. For example, we have 11 working and connected devices registered to our Apple ID account, though only three show up on Get Support.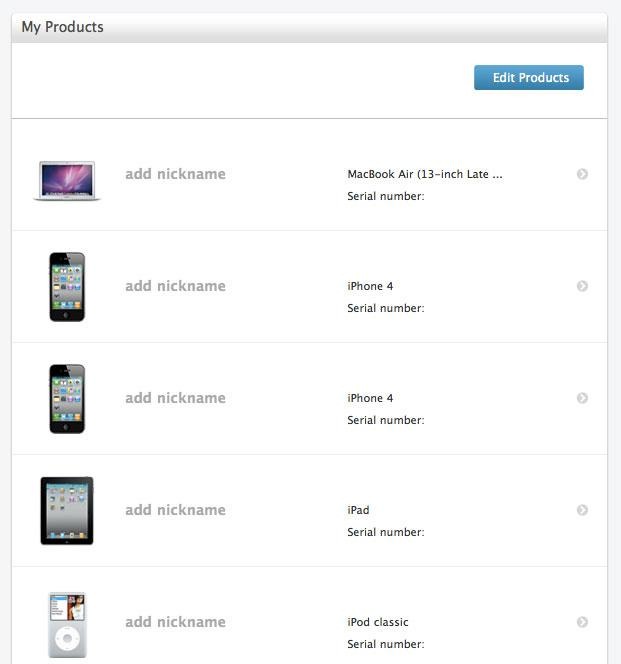 Launched in 2011 as an online tech support hub, Support Profile offered Apple customers the ability to set up and track repairs, check warranty status, purchase additional AppleCare coverage and more. Certain features were transferred under the Apple ID umbrella.