Huawei CEO claims company can overtake Apple in 2018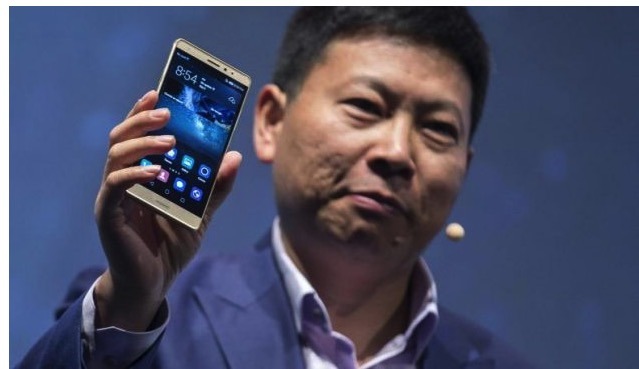 Huawei CEO Richard Yu thinks his company can tackle Apple head-on in marketshare, and declared on Thursday that he wants to beat Apple by the end of 2018.
"We are going to take them [Apple] step-by-step, innovation-by-innovation," Yu told Reuters. "There will be more opportunities. Artificial intelligence, virtual reality, augmented reality. It is like driving a car. At every curve or turn, there is an opportunity to overtake the competition."
The Android-based Mate 9 is about the same size as the iPhone 7, but has a 5.9-inch display, and retails for $780. The Porsche Design version of the phone with a 2K curved-edge 5.5-inch screen will sell for $1,550, and Yu promises that the latter will reach the US market in due time.
The finances of holding the marketshare lead
In the third quarter, Huawei shipped 33.6 million phones, but total sales are unknown. Apple sold 45.5 million iPhones in the same time period, with Samsung still holding the lead despite the Galaxy Note 7 debacle with 75.3 million devices shipped.
The cheapest iPhone Apple sells is the $400 iPhone SE. Huawei's least expensive smartphone retails for about $50.
Apple continues to seize the vast majority of the world's profits in the smartphone industry. An analyst report on Thursday claimed that Apple holds 103.6 percent, with most other smartphone manufacturers taking a loss on the business.
The Android platform is however estimated to hold 87.5 percent of global smartphone shipments, with Apple actually declining to 12.1 percent.
Huawei doesn't break down the profits of its individual market segments, grouping together enterprise hardware, network support equipment, and smartphones. However, in its last half-year reporting period, it claimed a 40 percent increase in the combined division's revenue year-over-year, after long periods of decline.